Overview
Budget Accommodation for Bwindi Impenetrable National Park: Located in South-western Uganda, at the junction of the plain and mountain forests, Bwindi Park covers 32,000 ha and is known for its exceptional biodiversity, with more than 160 species of trees and over 100 species of ferns. Additionally, many types of birds and butterflies can also be found there, as well as many endangered species, including the mountain gorilla.
While on your safari in the park, the following are the budget accommodation facilities which you can access, for instance:
Broadbill Forest Camp
Broadbill Forest Camp is positioned in Ruhija sector to the East of Bwindi Impenetrable National Park where gorilla trekking in Uganda takes place.
Furthermore, Ruhija sector has three habituated gorilla families namely; the Oruzogo, the Bitukura and Kyaguriro which formerly was a research group but later opened for tracking.
Additionally, the Broadbill Forest Camp provides a budget accommodation arrangement without compromising quality and comfort.
Accommodation
To begin with, the accommodation is offered in tents that are placed on raided wooden floors covered by grass thatch making it eco friendly.
Secondly, Broadbill Forest Camp features 4 tents with self-contained wash rooms and they have provision for twin, double and single rooming arrangement.
Also, the Camp has the main building which houses the restaurant and the bar.
The fire place is also present where the fire is lit in the evening to present a typical African night in the wilderness.
Tourist activities
Gorilla tracking
Birdwatching
Butterfly spotting
Nature walks
Bicycle riding
Camping
Research doing
Buhoma Community Bandas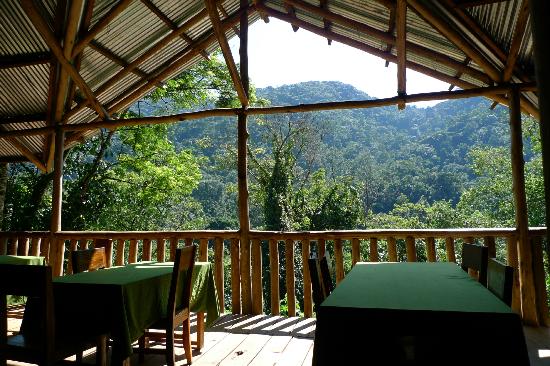 To begin with, the Buhoma Community Bandas is one of the most affordable safari lodges in the Buhoma sector of Bwindi Impenetrable National Park. Secondly, it is positioned just close to Bwindi Impenetrable forest.
Below are some of the services provided at the campsite.
Comfortable camping grounds just close to Bwindi Forest.
Well stocked bar and restaurant with both international and local cuisines.
Art and Craft shop (which sells wood sculptures, woven bags, baskets and local fabrics).
Full night entertainment with dance and drama.
The bandas have a touch of an African architectural design and the six bandas are fully furnished with about 4 beds.
Tourist activities 
Visit the Buhoma community village and experience exciting activities such as banana brewing, cultural dances and singing.
There are several handicraft sites; bird watching sessions along with orphan support projects.
Get a chance to see some chimpanzees and gorillas.
Bwindi Backpackers Lodge
Firstly, Bwindi Backpackers lodge is located on the edge of Bwindi Impenetrable National park in South western Uganda. Secondly, it is on a top of a hill that shares the boundary with Bwindi forest with immediate access of the road network.
Our Rooms
Our backpackers lodge has a number of rooms, all of which have stunning furnishing to give you a great stay. Also, the unit comes with room service, free internet and free parking. Additionally, there is a restaurant and bar/lounge in the unit. Free breakfast is also offered.
The rooms are consist of; Single Room Shared Bathroom, Twin Room Shared Bathroom and Double Room Shared Bathroom.
We have a dormitory and spacious space for camping if you have your own tent .The dormitories come with room service, free Internet and free parking. There is a restaurant and bar/lounge near the dormitories. Free breakfast is offered.
The dormitory consists of; the big dormitory, mixed dormitory, female dormitory and male dormitory.
Bwindi Backpackers has three spacious cottages.
The cottages offers excellent room service free Internet and free parking. A restaurant and bar/lounge are within close proximity to the cottage. Free breakfast is available as well.
The cottages have two Twin/Double Bed Cottage, 3 Bedroom Cottage and Single Bed Cottage. 
The lodge is a good place with magnificent views of Bwindi national park. the staff is good and the service is also good. It is a nearby accommodation facility to track most of the groups of Rushaga and Nkuringo.
Bwindi View Bandas
Bwindi view Bandas is 15 kilometers from Butogota to Buhoma. We can provide private taxi hire services as well. Pamoja tours and travel can organize this trip from Entebbe or Kampala to Bwindi.
Location
It is a budget accommodation facility located just 100 metres from Bwindi Impenetrable National park gate.
While at Bwindi View Bandas, you will have stunning views of the virgin forest opposite and nestled away on the edge. This is a good facility to the budget travelers and the back packers.
The Bwindi View Bandas and Campsite pledge to offer their visitors a warm pleasant welcome as well as provide assistance to help them to achieve the-most from their visit to this park.
They aim to see that you have a great and comfortable stay at their facility.
It is a short distance to the headquarters of the park. This camp cares for all its visitors' needs! Guests receive warm and friendly service from the professional staff.  Residing at Bwindi View Bandas will certainly offer you a unforgettable experience.
Accommodation
The Accommodation is in form of banda units. Their dining room is the perfect place for vacationers since the meals available are delicious.
Guests have a guarantee of a warm and friendly high quality service from the staff.
The Accommodation is available in Banda units of Single, double and family banda occupancy.
The facility has a breathtaking ambiance with beautiful every night to offer a very soothing relaxing setting.
The canteen (Restaurant & Bar) offers a snacks menu and traditional/international food. Breakfast is available from 07.00am and lunch boxes are always ready for those who will do the Gorilla trekking or doing nature walks in the forest.
Facilities 
 Grocery and storage facilities
 Heated showers
Pit latrine toilets
 Laundry services
Picnic area, canteen and games room
Secure parking
Reading materials
Informational board
Rental facilities (tents, gum boots, rain gear, binoculars for gorilla trekkers and bird watchers.
Activities
It's a short distance to Bwindi National park
Bird watching over 50 species are present in the grounds
Guided village and community walks
Fantastic view of the Buhoma Valley
Get amazing entertainment from the local children dance troop