Overview
Lake Bunyonyi Rock Resort is located in Kabale in the south western part of Uganda which is literally on the lake. The resort is a beach resort surrounded by Kabale golf club which is a 33 minute drive, lake Bunyonyi which just a one minute walk away and Kabale regional referral hospital which is a 36 minutes' walk to the resort. There are amazing convenient onsite amenities such as barbecue grills and a picnic area.
The resort also provides roundtrip airport shuttle (surcharge) for limited hours, area shuttle and airport transport shuttle on request. The resort is also family friendly with children extra beds or cribs available for 220$ per night and laundry services attached for all its customers however, guests are not allowed to come with their pets.
Rooms
There are 15 rooms; luxury single room, luxury double room, luxury twin room, economy double room, luxury triple room, 1 bedroom, non-smoking lake view and family bungalow of 3 bedrooms, lake view with conveniences like separate sitting areas, coffee makers, patios and free Wi-Fi. Room service, premium bedding and free bottled water among others amenities available for guests. Free English breakfast is provided to all guests daily at 5AM and 11AM and daily housekeeping attached to all rooms.
Besides guest rooms, there is business centered service room provided and meeting room, accessibility requests for specific accessibility needs like accessible bathroom( select rooms), in-room accessibility( select rooms), wheel chair- accessible parking and wheelchair-accessible path of travel.
Check-in
The time starts at 2PM with 18 years as the minimum check in age. You are requested to make arrangements for checking-in at least 24 hours before arrival for check-in instructions. The front desk staff will greet guests on arrival. There are fees and deposits charged by the resort at time of service during check in or check out. This list may not be comprehensive and fees and deposits may not include tax and are subject to charge;
Airport shuttle fee which is 200$ per person for one way.
Rollaway bed which is 220$ per night.
You should carry the following on your check in:
Government-issued photo identification and a credit card, debit card or cash deposit may be required for incidental charges at check-in.
A covid-19 pre-travel testing and quarantine on arrival.
Special requests are subject to availability upon check-in and may incur additional charges, special requests cannot be guaranteed.
 Guests must contact the resort in advance for extra reservations for rollaway/extra beds.
The resort accepts credit cards.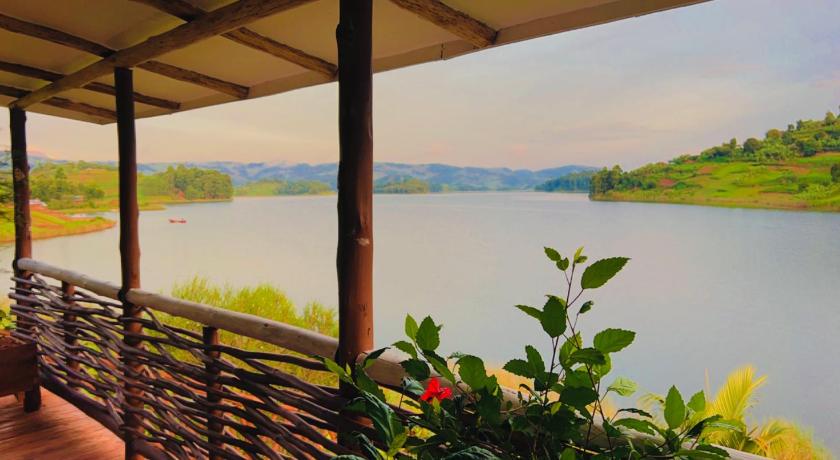 Check-out
The check-out time at this resort is before 10AM.
Amenities
Free Wi-Fi for all rooms and in some public areas
Free English breakfast of 5am and 11am
Room service
Bar and restaurant
Free self-parking on site
Free valet parking on site
Airport shuttle (surcharge)
Airport shuttle on request
Area shuttle
Laundry services
Free services
Free Wi-Fi in all rooms and in some public areas
Free self-parking on site
 Free valet parking on site
Wheel chair accessible parking available.
Other services
24 hour desk
Daily house keeping
 Dry cleaning service
Laundry facilities
Luggage storage
Tour/ ticket assistant
Wedding services
How to access the resort.
The resort is found in the south western part of Uganda, it takes about 7-8 hours' drive to the resort from Kampala. There is public transport from Kampala to Kabale which is available on a daily basis in a bus for 12$ and from Kabale town to the resort for 30$ in a special taxi. You can also take a private car which your tour guide can easily arrange for you.
Alternatively, you can also access it from Rwanda which is just 4 hours' drive from Kigali via Cyanika and Katuna boarders and from Kabale and Kisoro to the lodge is just 1-2 hours' drive each way to the lodge
One can also take a flight to Kisoro airfield form Entebbe international airport, on your arrival in Kisoro, there are taxis for hire which can take you directly to the resort.
Things to do while staying at Lake Bunyonyi Rock Resort
Hunting
 Shopping
Winery attached
Bicycle rentals if you enjoy the muddy trails and cycle around and visit small villages.
Bird watching at Lake Bunyonyi is a home of over 400 bird species while canoeing and enjoying the beach view and the islands around it. You can also organize for a full birding activity at Lake Bunyonyi.
There is Batwa cultural experience tour where Batwa guides take you're around giving you an opportunity to learn about all the traditional lives of the Batwa people. You will also hear and experience different Batwa traditions like dance, Stone Age including making fire with stones. Also, you should note that Bwindi impenetrable forest was once a home for the Batwa people before the forest was gazette to make it a national park.
We will also conduct local visits through local villages where you will get a chance to enjoy different cultures of the Bakiga and Batwa pygmy people living on the sides of the forest. Find the local markets, interact with different people and enjoy the local entertainment of cultural dances and drama of the Bafumbira and Bakiga and taste their cooking too.