Luxury Gorilla Trekking Safaris in Uganda. Embarking on a luxury gorilla trekking safari in Uganda is a dream come true for wildlife enthusiasts and adventure seekers looking for an extraordinary and indulgent experience. Uganda, known as the "Pearl of Africa," offers breathtaking landscapes and is home to almost half of the world's remaining mountain gorilla population. In this guide, we will explore the world of luxury gorilla safaris in Uganda, highlighting the best accommodations, exclusive experiences, and the unparalleled service provided by luxury tour operators like Pamoja Tours and Travel.
Gorilla trekking is an exclusive and intimate experience that allows you to observe endangered mountain gorillas in their natural habitat. Luxury safaris provide an elevated level of comfort, personalized service, and unique opportunities to immerse yourself in the beauty of Uganda's wilderness. Here are some key elements to consider when planning a luxury gorilla trekking safari in Uganda:
Luxury Lodges and Camps:
Uganda boasts a selection of exquisite luxury lodges and camps located in close proximity to gorilla trekking destinations. These accommodations offer luxurious amenities, spacious suites, private decks, gourmet dining, and stunning views of the surrounding landscapes. Examples of luxury lodges include Clouds Mountain Gorilla Lodge, Sanctuary Gorilla Forest Camp, and Volcanoes Safaris Bwindi Lodge.
Exclusive Gorilla Permit Availability:
Luxury tour operators often have privileged access to gorilla permits, ensuring availability even during peak seasons. This allows for a more personalized and intimate gorilla trekking experience with smaller groups and less crowded encounters.
VIP Transfers and Private Guides:
Luxury safaris provide VIP transfers from the airport to your chosen accommodation, ensuring a seamless and comfortable journey. Private guides with extensive knowledge of the region and its wildlife accompany guests throughout their gorilla trekking adventure, providing insights and enhancing the overall experience.
Customized Itineraries and Additional Activities:
Luxury tour operators tailor itineraries to suit individual preferences, allowing guests to combine gorilla trekking with other exclusive activities such as chimpanzee tracking, wildlife safaris, boat cruises, cultural encounters, and helicopter tours. These additional experiences add depth and variety to your luxury safari.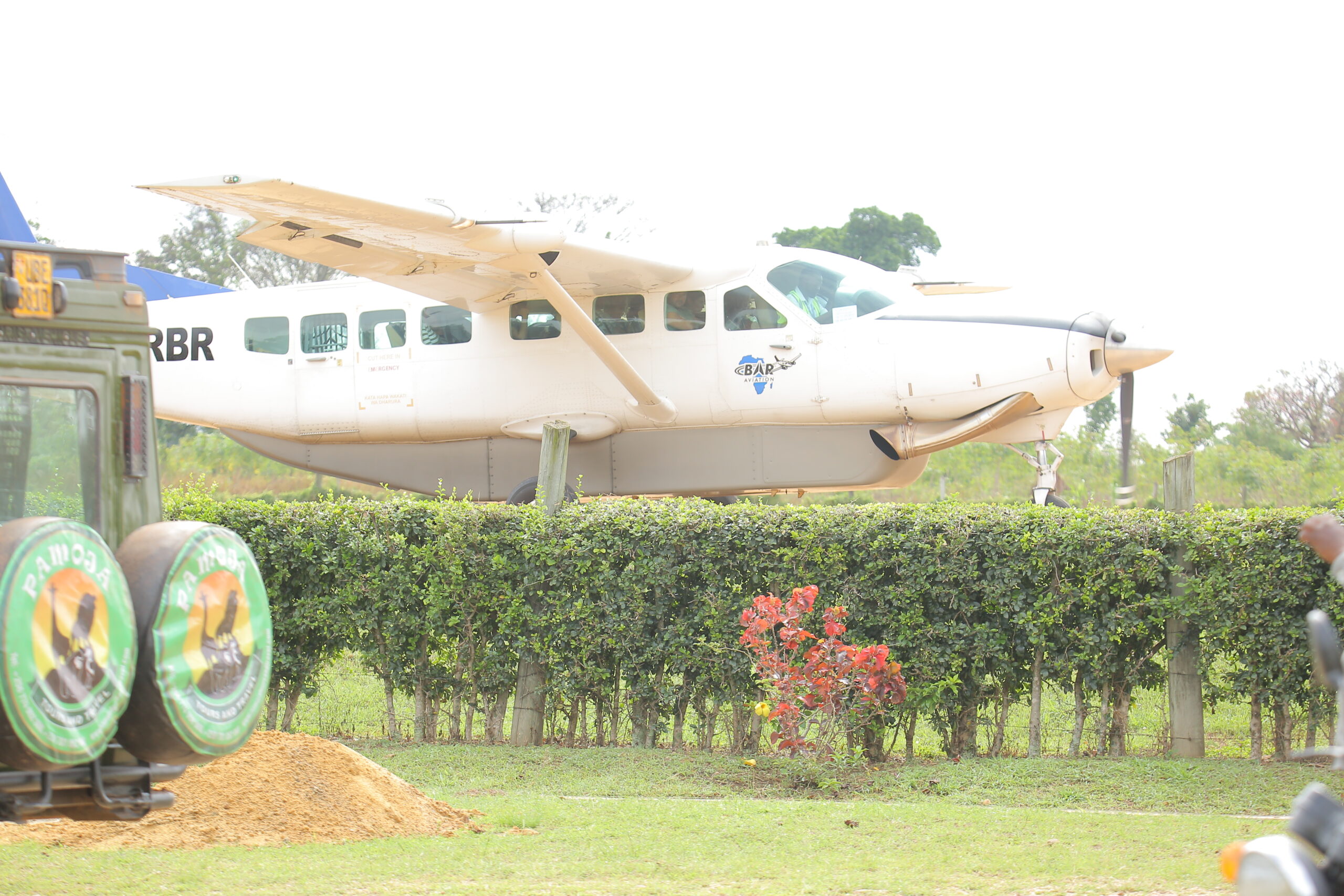 Fine Dining and Culinary Experiences:
Luxury lodges and camps offer exceptional dining experiences, with expert chefs creating exquisite meals using locally sourced ingredients. Guests can savor a fusion of international and local cuisine, complemented by fine wines and also personalized service.
Spa and Wellness Facilities:
After an exhilarating gorilla trekking adventure, luxury accommodations provide rejuvenating spa and wellness facilities where guests can unwind and relax. Indulge in a range of therapeutic treatments and massages to soothe tired muscles and also revitalize the body and mind.
Conservation and Community Engagement:
Luxury safaris in Uganda often prioritize responsible tourism practices and contribute to conservation and community development initiatives. By participating in a luxury gorilla trekking safari, guests support local communities and also contribute to the long-term protection of gorillas and their habitats.
Conclusion:
A luxury gorilla trekking safari in Uganda is an unmatched experience, combining adventure, luxury, and conservation. From luxurious accommodations and exclusive experiences to personalized service and exquisite dining, every aspect is designed to create a memorable and indulgent journey. Immerse yourself in the natural wonders of Uganda, encounter majestic mountain gorillas, and also create lifelong memories on a luxury gorilla trekking safari in this enchanting African destination.
Also read about:
Budget gorilla safaris in Uganda