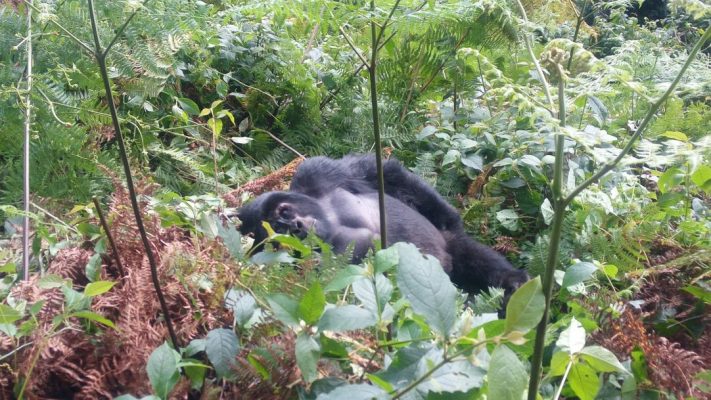 Overview
Rushaga sector is so far the largest sector of Bwindi located in the southern part of Bwindi impenetrable national park which is a home to 5 gorilla families available. This has made it very famous and therefore explain the reason as to why it's the most trekked sector and why the gorilla permits get booked out easily. Gorilla families in this park sector are, bweza, Busingye, Nshongi, Mishaya and Kahungye all available for trekking and Bushaho and bikyingi gorilla families which are for habituation experience only. This therefore implies that there are just 54 gorilla trekking permits for Rushaga sector that are sold each day and each group of the gorilla family is allowed just eight visitors per day.
Pamoja tours and travel company has a very trustworthy team to help in preparing such amazing adventures with the best customer services given. In case you need to consult us about anything, feel free to contact us for such luxury safaris according to your preferences. There are a number of things that you should consider in case you are planning for such luxury gorilla safari;
Accessing the sector
The sector can be accessed easily through Kisoro and Kigali which is the quickest route. While using a 4×4 vehicle on road from Kampala, it is just an 8 hours' drive to Kisoro; from Kisoro to Rushaga, it's a two hours' drive and from Kigali, it just a four hours' drive to Rushanga sector.
There aren't any direct flights to Rushaga sector however, Kisoro airstrip is just 2 hours away from the sector. When using air, there are chattered flights from Kajjansi air field that go straight to Kisoro air strip which is close to Rushaga, and this is a quicker option for those who want to cut the distance. There are a few important points that you should note;
Flights are free for children below 12 years of age, and for infants, its just 70% of the adult's fare.
Passengers should checking 90 minutes before departure therefore, we can take part and book for you.
You will pay 3 dollars per each kilogram of your language if it happens to exceed the standard 15kgs
Booking for the permit
Organizing trip during the peak seasons can be a bit intimidating especially when it comes to gorilla trekking permit booking. However, Pamoja tours and travel company is good at booking gorilla permits for its clients. Simply provide us with all your booking information, pay for the permits on time, then all you need to wait for is your gorilla permit  copies.
We recommend that you start your bookings as early as 5/4 months prior to your trekking date. Gorilla permits here cost US700$, US600$ and 250000UG shillings for the foreign nonresidents, foreign residents and the east African residents respectively.
Luxury accommodation
Accommodation is one of the major part when it comes to booking for a luxury safari, for your holiday to be spontaneous, there are luxury accommodation facilities which you can consider for booking; four gorillas lodge, gorilla safari lodge, gorilla valley lodge and gorilla heights. Rushaga being a famous sector has a number of options when it comes to accommodation, contact us in case you need your accommodation booked and for guidance. Note that booking here should be prior to your arrival. This is because Rushaga sector's accommodation is usually fully during the peak seasons of the year.
Best time to go for the luxury gorilla safari
Rushaga sector trekking goes all the year around and this is important to note that the sector is in a tropical kind of climate therefore, it receives rainfall all the year around. The best months to visit I is during the drier months of the year which are also the high seasons; the months of June, January, February, July, august and September are the best for trekking. The slopes are dry and there is minimum amount of rainfall during this time. The wet seasons are the good because there are discounts on the accommodation facilities.
What to pack for the trek
• A camera and a pair of extra batteries for your camera.
• Warm and light clothes; these should have long sleeves to avoid bites from insects in the forest. Also, these should have dull colors.
Insect repellants.
Binoculars to help you see things from a distance.
A pair of gardening gloves.
A hat and sun screen to keep you from direct sunrays.
A rain coat to protect you from rain in case it rains.
A pair of waterproof hiking boots.