Overview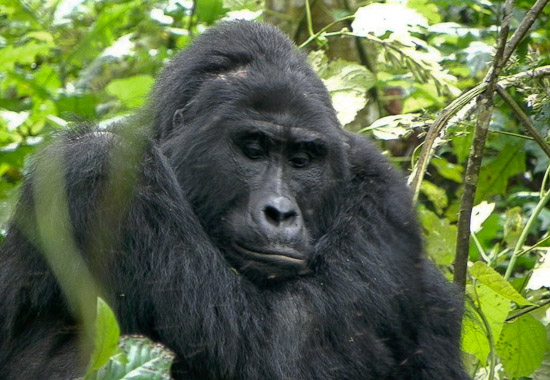 The Oruzogo Gorilla Family; To begin with, the Oruzogo family group is located in Ruhija sector of Bwindi Impenetrable Forest National Park. Additionally, Bwindi is one of the largest national parks in Africa inhabiting mountain gorillas.
Furthermore, the national park is a home to over 400 mountain gorillas-half of the existing mountain gorillas in the entire world. Interestingly, there is a belief that the mountain gorillas there are of a separate species from those in the Virungas.
A brief summary about mountain gorillas
Did you know that mountain gorillas share 98% DNA with human beings? Interestingly, there are also referred to as the human cousins. This is after baboons and chimpanzees. Additionally, mountain gorillas are one of the world's most intriguing creatures since an encounter with them is one of the best experiences ever! This is also because they behave and organize themselves like human beings.
The Oruzogo gorilla family
To begin with, the family was first visited by tourists in 2011 and since then whoever visits the family falls in love with it almost instantly.
Furthermore, the group is large with 22 members including 2 silver backs. One of them is Tibirikwata the leader of the family. Other leaders in the group include Kaganga (meaning giant one), Bwoba (meaning coward) and Busungu (meaning short tempted).
Additionally, the family has grown due to the births of more members. This growth is due to the females in the group for instance Nta Murungi who gave birth in June 2011 and Musi who gave birth in October 2011.
Surprisingly, this joy continued to thrive especially when Kakobe (an adult female) gave birth to twins. Also, the family has playful infants that give entertainment and memories to the visitors. Often times, its difficult to leave to leave the group when the time (1 hour) elapses.
You can have a gorilla trekking safari in the Rushaga sector of the park with an intention to specifically find and interact with the Oruzogo gorilla family.
At Pamoja Tours and Travel, we offer amazing gorilla trekking safaris such as the following;
The gorilla trekking experience
Firstly, this family is the second habituated family in Ruhija sector.
Secondly, on the day you plan to go for trekking, you have to wake up early in the morning. Then prepare and head to the park headquarters for a short briefing. Afterwards, you will follow our professional tour guide for the gorilla trekking experience.
Also, it's important to note that trekking for this family is not extreme trek but it requires endurance and physical fitness.
Conclusion
At Pamoja Tours and Travel, we offer the best safari packages and ensure that our clients get a high quality memorable experience. Also, it is advisable to book a gorilla permit in advance to enjoy an amazing experience in the jungle as you interact with the Oruzogo gorilla group.