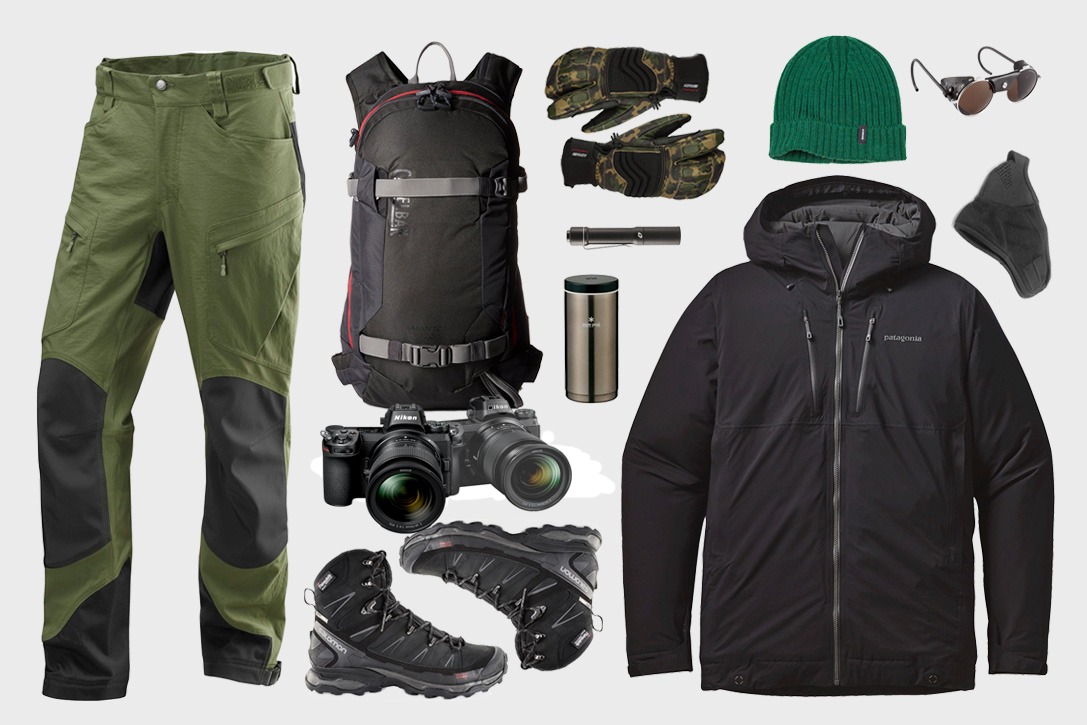 Before we explore the details of What to pack for your gorilla trekking safari in Rwanda and Uganda., let's quickly browse through the packing list.
Two facemasks hand sanitizer
A decent light waterproof jacket
A pair of trousers, a long-sleeved shirt (t-shirt), and longer socks
A pair of hiking gloves
A lightweight pair of waterproof hiking boots
A tin of insect repellent
Energy giving snacks
Biodegradable tissue or toilet paper
Waterproof backpack
Trekking poles or hiking staff
Refillable drinking water bottle
"A life-changing experience!"
Most tourists say this after visiting the mountain gorillas in Rwanda and Uganda. I totally agree since I've seen the gentle giants many times, and each time is exciting, and discoveries happen all the time.
But doing so involves an Indiana Jones-style journey into the depths of the impenetrable gorilla jungle.
The jungle is a seemingly everlasting thicket of tangled growth with no street signs, walking trails, or Google Maps voice directions. To find the gorillas' nest, you must get up early and religiously follow the footsteps of a local tracker.
The experience is unpredictable since every excursion group creates its path. You could hike up or down the uneven terrain, cross rivers, walk through muddy paddles, and climb over fallen giant tree stamps, and it could go on for hours.
Nonetheless, some things are certain; you must take a bucket-load of patience, a good sense of humor, and tolerance for harsh jungle eventualities.
The first sight of gorillas is unforgettable! Inside the intense green of the dense vegetation, you'll see dark shapes as you get closer. It takes a few seconds to realize that these shapes are wild gorillas right there in front of you. Amazingly, they are perfectly calm. The gorillas may glance at you at first but quickly resume their normal activities.
It's exciting; it's exhilarating and intense. But you will not enjoy any of it if the shoe doesn't fit and you're drenched in mud and rainwater. Here's a detailed list of the essential things you must pack for your gorilla trekking tour in Rwanda and Uganda.
Essential things you must pack for gorilla trekking in Rwanda and Uganda
Two facemasks & hand sanitizer
A facemask is a must-have item for every trekker. Gorillas share most of our genome, which means they could catch any contagious diseases carried by humans, especially respiratory ones. The same is true for us; we could catch infectious diseases from these great apes.
To minimize this, the specialists advise that we wear a facemask and stay at least 10 meters away from the gorillas.
However, you won't have to wear the facemask while hiking through the jungle, only during your time with the gorillas. So, pack a pair (or more) of facemasks, preferably eco-friendly ones.
A decent light waterproof jacket
Squeeze a lightweight rain jacket into your backpack and avoid the discomfort of dampness. There's nothing more uncomfortable than hiking in the jungle in wet underwear.
A pair of trousers, a long-sleeved shirt (t-shirt), and longer socks
You want to stay protected and cover as much skin as possible. Yes, folks, the jungle can be so unkind to your body.
Prepare to look like a Mongol soldier because your guide will insist you tuck your trousers into your socks to avoid red ants climbing up your thighs. James Brown will have nothing on you when the red ant bites, and you unwittingly break into the I feel good dance to shake it off.
The long sleeve shirt will also keep the bugs and thorny branches away from your skin. Please make sure they are light and won't collect heat inside.
Avoid the camouflage army like coloring or decoration, they're reserved for the ranges or military, and it's illegal to wear camouflage in Uganda and Rwanda. Pick up some kaki, green or light colors that won't excite the animals and blend you in with the natural world.
A pair of hiking gloves
The guides will do as much as they can to clear a path, but you're inevitably going to get your hands dirty and, in doing so, will want to avoid the prickles on your hands.
Hiking or outdoor gloves will come in handy when you have to clear your path and grip a branch to avoid sleeping on steep slopes. They'll also keep you from leaving dangerous organisms on the things you touch during your trek.
A lightweight pair of waterproof hiking boots
You'll not be able to trek gorillas in just your long-tucked trousers, socks, and canvas shoes. The jungle floor is a dump, and there are no designated hiking trails, so you'll have to put your best foot forward.
And your best foot will be hiking-soled, waterproof, and with a decent ankle support pair of jungle boots, like Indiana Jones. Maybe not that heavy. But close!
Find a travel store near you and find what comfortably fits you before you pack for the gorilla trekking tour in Uganda or Rwanda.
A tin of insect repellent (bug spray)
Now that we have you all dressed up, how about keeping the nasty bugs at bay, huh? Remember that you'll be staying and hiking in a tropical rainforest, a metropolis of all kinds of bug species.
And not just any tropical jungle; the African jungle with the highest species of animals, bugs, and all kinds of creepy crawlies on the continent. The bug spray will help you avoid unnecessary itching from most bugs.
Include a bug spray on your packing list for gorilla trekking in Rwanda and Uganda. One-two punch of Deet on exposed skin and permethrin on clothing is the outdoors enthusiast's best bet to knock out the annoyance and risk of blood-feeding pestilence.
Even in the evenings at the campfire or lounge, douse yourself in insect repellent when you have less covering and enjoy this once-in-a-lifetime experience scratch-free.
Energy-giving snacks
Food is your energy source to keep hiking through Rwanda and Uganda's untamed woods. No one is sure how long you'll spend in the wilderness before the trackers spot the gorillas. You might want to carry something to snack on when you feel your energy is getting depleted.
Gorilla trekking lodges do an excellent job as bases for this experience. They usually pack you something for lunch or snacking, which you throw in your backpack, and the guides typically allow short snack breaks.
Still, you can carry something familiar like an energy bar and at least a liter of drinking water. Remember that it's illegal to litter the pack, so throw your garbage back in your bag.
Biodegradable tissue or toilet paper
When you gotta go, you got to go!
There are no bathrooms in the forest, and nature may call anytime—pack biodegradable tissue to save you from the embarrassment of using leaves and keeping the forest natural.
Waterproof backpack and extra batteries
We know you'll be carrying your camera equipment to record these once-in-a-lifetime memories for your people back home. Then you won't want them getting wet, right?
Pack a ziplock waterproof bag or a waterproof backpack to protect your equipment from rainwater or forest mist. Your backpack will keep your phone, snacks, travel documents, and several other things you can throw in to keep your hands free.
Also, pack extra batteries for your camera and a spare flash drive or memory card. This place is full of too many beautiful memories to store.
Trekking poles or hiking staff
Trekking Poles are sold as a pair and used in tandem to enhance your stability and reduce your knees' force while hiking and backpacking. Most are adjustable in length, and some include internal springs that absorb shock to reduce impact further.
On the other hand, the hiking staff, sometimes called a walking staff or travel staff, is a single pole most effective when used on relatively flat terrain and with little or no load on your back. Hiking staffs are adjustable, and some include a shock-absorbing feature.
They may give a walking stick locally made from timber at your gorilla lodge or visitor center. Still, the hand-made sticks are not made to standard and could cause mobility side effects.
On a steep downhill, the trekking poles can provide good anchor points to balance against as you hike down. Likewise, if you get to a steep upslope, you can use sticks to dig in and pull yourself up.
If you want to make your hike more of a full-body workout, there's no denying that moving your arms back and forth will help you expand a little more energy. It's also nice to get in a rhythm with hiking sticks.
If your hands swell when hiking, using trekking poles will keep the hands closer to the heart's level, improving blood return to your heart.
Some of our top most rated gorilla safaris include:
Checkout our websites and request a quote for your gorilla safari
Also read about: