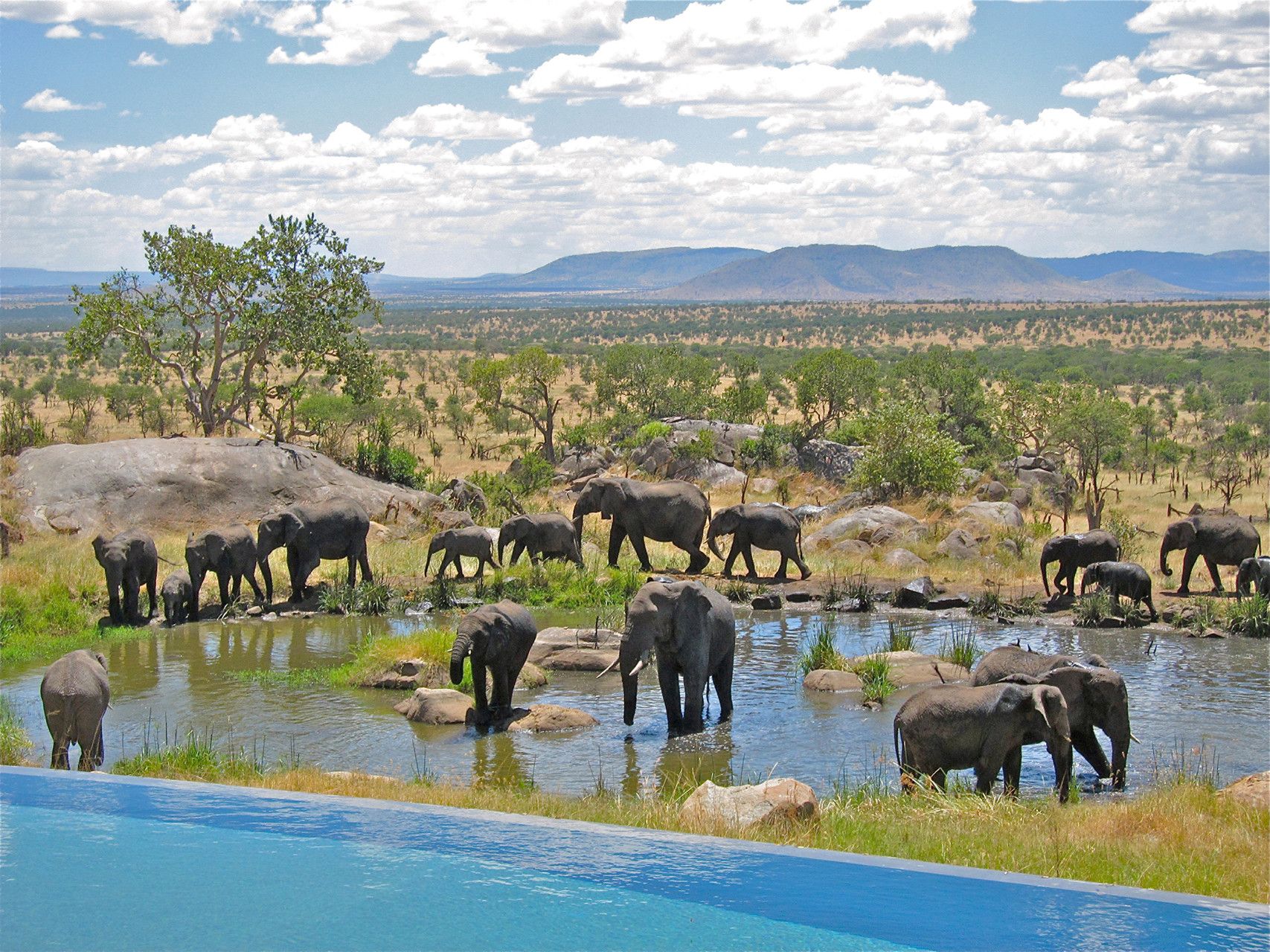 Wildebeest Migration in Serengeti National Park and Gorilla Trekking in Rwanda. For those looking for truly incredible game viewing experiences (and willing to push the boat out), an itinerary combining the Serengeti National Park and gorilla trekking in Rwanda would be the perfect choice! As neighboring countries, and Coastal Aviation providing direct charter flights between Kigali and the Serengeti, it has never been easier to combine the contrasting, extraordinary destinations.
Serengeti National Park
The game-filled plains of the Serengeti National Park are roamed by millions of wildebeest, zebra and others, while being stalked by some of the continent's fiercest predators. Whether you are combining the northern parks of Tanzania (the Ngorongoro Crater, Lake Manyara and Tarangire National Park), or solely heading to the Serengeti, an incredible fix of wildlife is definitely on the cards!
How to get to Rwanda from Tanzania
A small charter flight from the Serengeti into Rwanda's capital, Kigali, will bring you onto your next adventure. The gorillas habituated in the Volcanoes National Park are part of a worldwide population of the only 800 mountain gorillas remaining, and being able to track and observe them in their natural habitat may be once-in-a-lifetime opportunity.
Although half of the gorilla groups are kept unvisited by tourists (solely for research purposes), the other 10 gorilla families in the Volcanoes National Park have slowly, over the years, become tolerate to the presence of humans. This tolerance has allowed visitors, from across the world, to experience and interact with these majestic primates for a brief period every day.
Rates of permits
Although a memorable experience, combining the two destinations is, unfortunately, not a cheap itinerary. In May 2017, the Rwandan Development Board announced an immediate increase in the price of gorilla permits and as a result, were doubled overnight from $750 to $1,500 per person. Although it may seem very expensive, purchasing a gorilla permit directly helps to fund conservation work and ongoing protection of the critically endangered mountain gorillas.
Good destination to track mountain gorillas
Rwanda is arguably one of the better destinations to track the mountain gorillas (the others being Uganda and Democratic Republic of Congo). This is for a number of reasons, including the dramatic backdrops of the Virunga Volcano chain form, the flatter and more accessible terrain (that can offer a shorter and easier hike), and its accessibility to other safari and beach destinations such as Tanzania, Kenya and Zanzibar.
Other activities to do in Rwanda
Properties in the Volcanoes National Park, aside from gorilla trekking, offer a variety of activities to their guests. These include climbing Karisimbi and Visoke volcanoes. Also, there is visiting the lakes in the park. There is also trekking to see the endemic golden monkeys, and engaging in cultural activities. These include watching traditional dance performers and also visiting local primary schools and communities. These compliment the time in the Serengeti, as game viewing activities are mostly restricting to being vehicle-base.
Wildebeest Migration in Serengeti National Park and Gorilla Trekking in Rwanda
You can book your safari with Pamoja Tours and Travel:
6 Day Magical Private Manyara, Serengeti, Ngorongoro & Tarangire Wildlife Safari