1.Babylon Lodge
Babylon lodg is one of the mid-range accommodation in Kilimanjaro National Park is set on the foothills of Mount Kilimanjaro, in the shelter of her sweeping snow-capped slopes, this beautiful lodge is the ideal stay over, when getting acclimatised to the weather, before heading off on your epic adventure.
Babylon lodge has 21 well-furnished rooms with comfortable beds, scattered in beautiful gardens that offer a unique and relaxing atmosphere. Room service is available from the restaurant at no extra cost.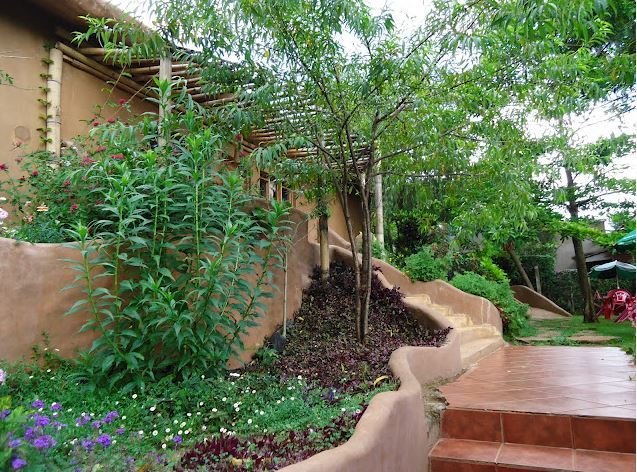 All our foods are freshly prepared on order and a touch of seasonal vegetables and fruits will make your Kilimanjaro experience all the more memorable. The outside kitchen also barbecues in the evenings, and here one can have a cool Kilimanjaro beer and dine under the stars. The bar offers a variety of beverages, and is well-stocked with local and international favourites.
For those not climbing Kilimanjaro, the lodge's quiet and peaceful atmosphere will help you relax. Walks in the village, day trips to Mt. Kilimanjaro and a few cultural programs, will make you fall in love with Marangu; and have you leaving re-energized
2.Snowcap Cottages
The Snowcap Cottages are in Tanzania at Naleimoru/Rongai, north east of Mount Kilimanjaro. The cottages are along the Naleimoru River, in the planted forests of Rongai, and you can enjoy the beautiful scenery from every corner.
The Snowcap Cottages are self-containing and can accommodate up to three guests, and contain either a double bed or single beds. Each room features a TV with DStv, a wardrobe with plenty of hanging space, a table and chairs, and a separate bathroom with a hot shower and a toilet.
Snow Cap Cottages has a restaurant that offers buffets and also a good menu with excellent cuisine. The fireplace is located in the bar where a variety of drinks are available. There is also a television room for local and international news whenever one wants.
From the beautiful grounds of Snow Cap you can enjoy a close view of Kibo and Mawenzi peaks. The cottages are very ideal for climbers of Mount Kilimanjaro via Rongai route. You will always benefit from the tranquillity of the nights and certainly remember them. It is at the same time an ideal place for acclimatization during which time you can also trek to neighbourhood villages and other natural sights.
3.Amans Hotel
Amans Hotel offers guests a welcome and relaxing retreat while visiting Moshi, one of Tanzania's most beautiful regions. It is ideal for couples and also small groups.
There are 17 comfortable rooms with single, twin- or double beds and private bathrooms. Some rooms also have sitting areas and kitchenettes.
Delicious meals are in the indoor- or outdoor dining areas and the wide variety of dishes will be sure to cater to every palate. The in-house chef uses organic ingredients from the hotel's garden, ensuring that dishes are tasty and healthy.
Guests can take a dip in the swimming pool, or unwind in the spa or yoga room. Relax in the bar while enjoying a refreshing drink and also admiring a beautiful African sunset.
4.Mountain Kilimanjaro View Lodge
A true sanctuary with waterfalls, indigenous plants, birds and wildlife, this authentic African lodge is conveniently located on the southern slope of Mount Kilimanjaro just 16km from the town of Moshi.
Offering all who visit an opportunity to live the culture in a peaceful and undisturbed setting. Your stay at the Mount Kilimanjaro View Lodge will be one of uniqueness, adventure and also comfort.
Ditch the cell phone and your collection of modern essentials, they are of no importance here. Here all one can expect is a clean and refreshing environment. Also enjoy warm showers, excellent food, panoramic views of the mountain and also rain forest, and also epic safaris.
Spa: Relaxing Jacuzzi pool with massage jets and cascading waterfalls.
Conference Venues: Facilities are ideal for conferences and group retreats. Experienced on-site tour operator available if you would like to book price-competitive safaris, treks and tours to world-class Tanzania attractions.