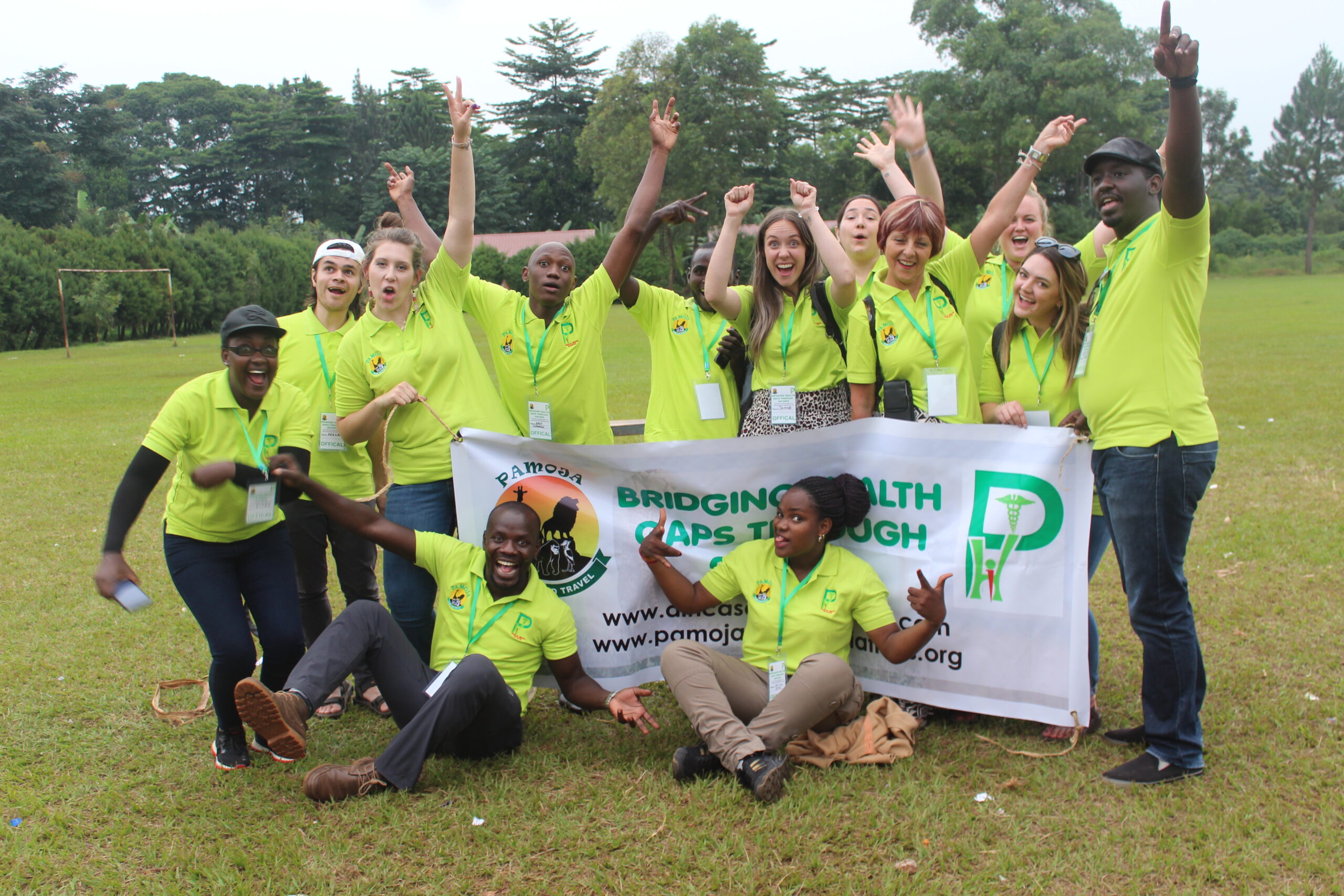 Sperito Mukiibi is born and grew up in Uganda and traveled to most corners of Uganda, Kenya, Tanzania, Rwanda, and Congo for work and pleasure. Sperito has lived and breathed wildlife right from childhood as a local hunter to his adulthood as now a wildlife conservation safari guide. Additionally, his goal is to use every safari opportunity to bridge health gaps in communities around National parks.
Sperito is a likable person with a big heart and passion for Family, Giving back, Primates, Cats, and birds. Being on a safari is Sperito's preferred state of being because every safari is a key part of giving back. This is clear through bridging health gaps that strengthen human-Wildlife co-existence in the bio-sphere environments.
Sperito also has cherished his knowledge of health systems in Africa. He directs his emphasis towards improving the health conditions of people living around the National parks and game reserves. He started Pamoja Health Initiative with the objective of improving Sexual and Reproductive Health Rights (SRHR) of youths living around national parks and other tourist attraction centers. This is mainly through using the 5% profit from every safari booked. There is a need for all wildlife conservation agents to care for the livelihood of people living around and in national parks. The provision of basic health care, education, and entrepreneurial skills is a turning point to contribute to decreasing poaching.
A community whose health, education, and social-economic enterprise is catered for mainly by tourists visiting destinations in their communities is likely to protect the destinations.
---
Mr. Alexander Koverlachik is known and celebrated leading traveler in Isreal. He ranks the king or top traveler in Isreal with 536 region visits out of 1301 world region visits records according to Nomad mania travelers' best rating global Company.
Mr. Koverlachik traveled with Pamoja Tours and Travel in 2020 to Tanzania for 9 Days Wildlife Safari in Lake Manyara National park, Tarangire National Park, Serengeti National Park, and also Ngorongoro crater Drive. Additionally, Alexander traveled to Rwanda for Chimpanzee tracking in Nyungwe forest National park and also a cultural experience. Furthermore, he traveled to Uganda for 5 days of Gorilla trekking in Bwindi Forest National Park, Tree climbing lions in Ishasha, and Lion or predator tracking in Queen Elizabeth National Park in 2021.
Following the test of unique services offered by Pamoja Tours and Travel, Mr. Koverlachik joined the Team and currently, he represents Pamoja Tours and Travel In Isreal.