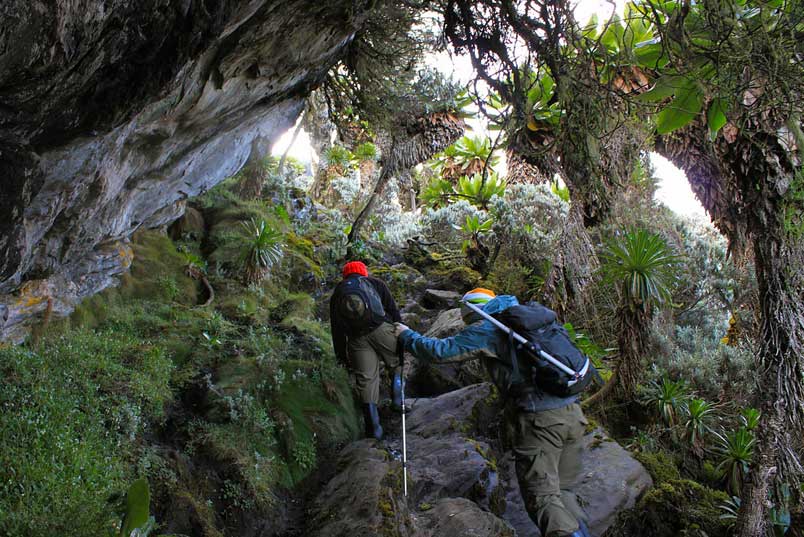 Mountain climbing involves a set of activities which involves ascending mountains. Because mountain climbing can be so heavy and tiring, the best preparation anyone can do is trek and walk as far as she/he can to get themselves reasonably strong and fit for mountain trekking. To get to climbing a mountain, first there should be a proper planning first that is why any climber should get a reputable organization which will organize the all the exclusive mountain climbing activities that will be done on the field trip.
East Africa at larges made up of six countries that is to say; Uganda, Kenya, Rwanda, democratic republic of Congo, Burundi and Tanzania and these countries have continued to organize different trips for all those who are hungry for mountain climbing with some of the highest mountains in the world. East Africa at large has a whole lot when it comes to mountain climbing and hiking which have continued to attract a lot of tourists into hiking the beautiful African mountains like the mountain of the moon, the snow caped john Speke peak, mountain Kilimanjaro which has a glacier cape and many others. There are however a few things everyone should have while on a mountain climbing trip which are;
Rain jacket, warm clothes that are warm enough that in case it rains, everyone is prepared since the mountainous areas cannot be predicted according to the weather.
Hiking books are a priority, those good quality boots that cannot slide easily when it comes to climbing, some are water proof that incase of water or rain, no one gets cold feet however, a tourist should make sure that these boots are as light as he can get.
Camera that will be used to keep memories based on that trek
Gardening gloves, these help that in case someone is climbing, he/she doesn't get scratches on their figures
How fit you should be
Because mountain climbing takes up a lot of energy, a tourist should first prepare in advance before he/ she gets to trek. This needs a high level of fitness. However, mountain climbing is not only about physical fitness but a tourist should also be medically fit to trek therefore, everyone should first go for a full medical checkup before you leave. The same goes to those who wear glasses that they should take another space pair and those with dental fillings, you don't want to lose your filling at altitude
How to prepare
The best way is first of all being organized to organize a tour which goes to the tour company that you are planning to book with. A tourist should prepare all the things / materials needed during mountain climbing and do a medical checkup for a full body. Make a background check on where you want to go climbing and ensure that all is set. Then you can leave for your mountain trek.
You also need to prepare a tent, sleeping pad and bag, foil blanket because mountain climbing takes days sometimes
Altitude sickness
Altitude is the apparent height of an object above the horizon or in simple ways can be defined as the height of the object or point of relation to ground level. Altitude sickness is when someone has a physical distress from difficulty adjusting to lower oxygen pressure at the high altitude. Most of these altitude sicknesses are usually mild and yet others are severe which may be life threatening.
However, these sicknesses are usually self-treatable, self-diagnosed and short term (resolve in 2 weeks). The symptoms tend to occur within hours of arrival at the high altitude, note that high altitudes are not good for people especially those with blood pressure. Symptoms like headache, nausea and shortness of breath which makes a person unable to exercise.
Treatments for this altitude sicknesses
The first treatment is moving to low altitude area which improves the oxygen level, and in case this is worse, one should be provided with extra oxygen to the lungs of people with breathing problems.
The best time to climb
Mountain climbing can be done all the year around however, it is easier and quicker to climb during the drier seasons of the year which are January, February, July, august and September. This is advisable to avoid the rains from distracting the tourists since weather changes is totally hard to be predicted in the mountainous areas.
Rules to follow
You are not supposed to litter rubbish hence the saying pack it in, pack it out. All the tourists are advised to carry their rubbish back to their camps.
You are not supposed to use any detergents and toothpaste in about 50m of water sources
You should burry all your waste at least 100m from the water sources
Stick to existing tracks and avoid short cuts
Open fires in the moorland and peak zones of the mountains are strictly prohibited.
Do not remove the plant life at any time because it keeps the soil in place
You are advised to pack already packed ready food like instant noodle, tinned foods, dried meals because the boiling point of water gets reduced at a high altitude.
Top mountaineering destinations in east Africa
Mountain Kilimanjaro in Tanzania
Mountain Rwenzori in Uganda
Mountain Kenya in Kenya
Mountain Elgon in Uganda and Kenya
Congo Nile hiking in Congo
Mountain Meru in Tanzania
Mountain Usambara in Tanzania
Cost of mountain climbing
These trips are a bit expensive starting from the safari since most of the times these mountain climbing safaris are mixed with other safaris for example;
11 day hiking mount Kilimanjaro and a mid-range tour which costs 2680 USD while a 8 day Kilimanjaro climbing and 8 days Lemosho route which goes for 4094USD in Kilimanjaro
7 day Mount Kenya technical climbing Batian and Nelion costs 1650USD in Kenya
4 Congo Nile hiking costs 1280USD in Congo
4 day Mount Kenya climbing costs 595USD in Kenya
8 day mountain Rwenzori hiking costs 2650USD
13 day Rwenzori Mountain and Bwindi impenetrable safari costs 3495USD