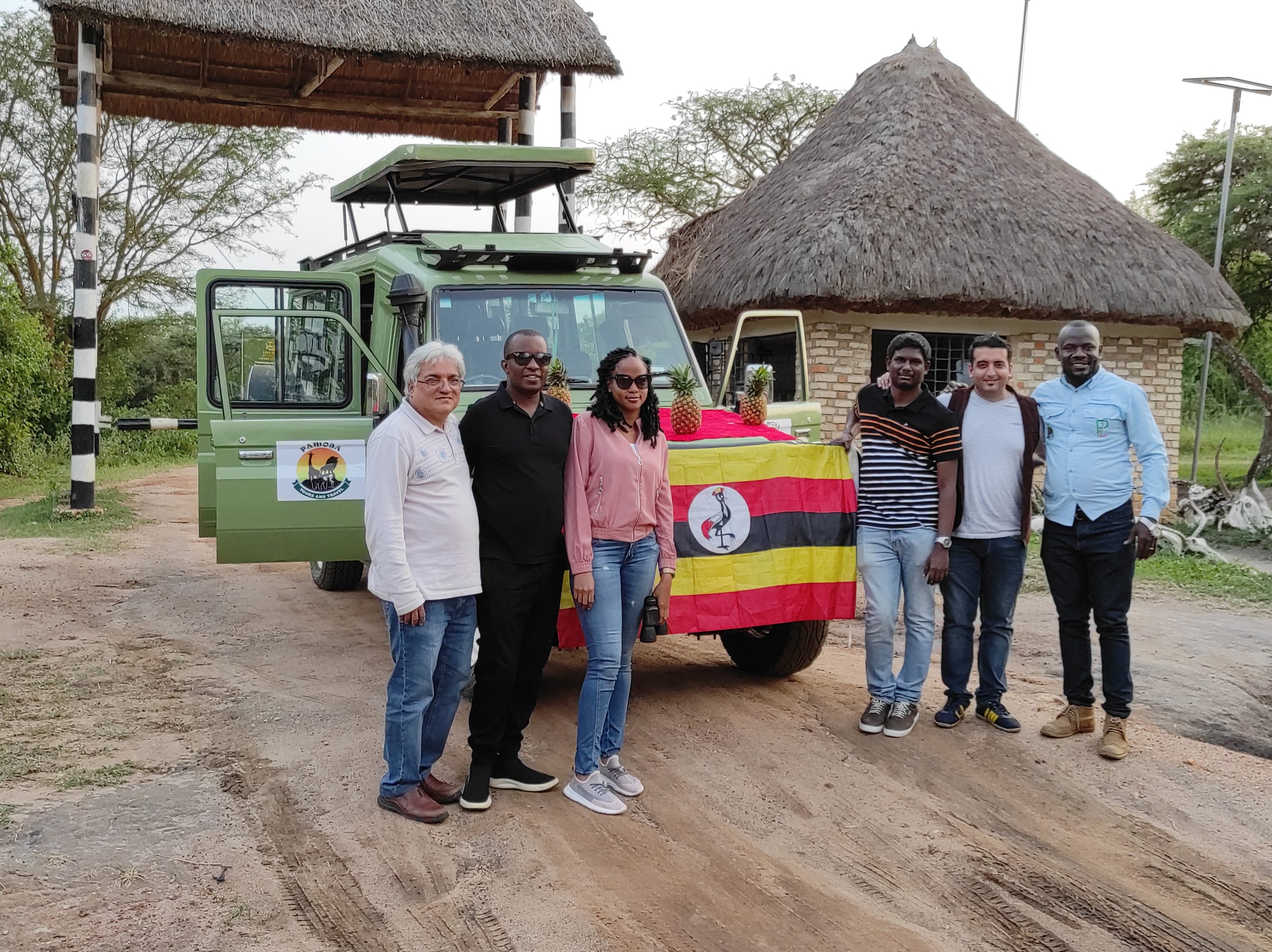 Our Allegiance
About us-Pamoja Tours and Travel: our Tailor-Made-safari nature enables us to clearly understand our client's interest and this aids the amazing test of wildlife experience.
MISSION STATEMENT: To offer quality Safari packages and transportation services with credibility & transparency to meet standards and develop the Tourism industry as we go discovering the beauty of nature.
VISION: To be the most preferred Safari agency with safe and comfortable services that meet and exceed the expectation of our clients.
VALUES:
PTTL is built on the following core values: ·
Transparency ·
Professionalism ·
Timely delivery ·
Responsibility ·
Flexibility
PAMOJA TOURS AND TRAVEL SERVICES
Tailor-made Safaris
Fixed safaris
Country Combined Safaris
Pamoja Health Initiative
TYPES OF SAFARIS
About Us-Pamoja tours and Travel offers; Gorilla Trekking, Chimpanzee Trekking, Golden Monkey Tracking, Canopy walk, Wildlife Game Drives, Honeymoon Safaris, Group/family Safaris, Mountain Climbing Safaris, Birding Safaris, Fly-in-Safaris, White water rafting, Quad biking safaris, Horseback Safaris, Hot air Ballon Safaris, Lion/ predator experiential tracking, Gorilla Habituation, Chimpanzee Habituation, city tours, Sportfishing Safaris, Biking, and cycling safaris, Wildlife filming safaris, Ziplining Safaris, Bungee jumping safari, Kayaking Safari, Cultural Safari, Agriculture safari, Education exchange safari, Boat cruise Safari, Walking safari, etc
PAMOJA TOURS AND TRAVEL COVERS 
Uganda
Rwanda
Kenya
Tanzania
Democratic Republic of Congo
Our Company Slog: When we promise to deliver, this is what we mean: "Doing exactly what we say we are going to do when we say we are going to do it"