The republic of Uganda is a landlocked country in the eastern part of Africa with a total area of 241038km2 that is boarded by south Sudan in the north, east by Kenya, west by democratic republic of Congo, south by Rwanda and Tanzania. The capital city of Uganda is Kampala and this is the largest city with the official languages being English and Swahili.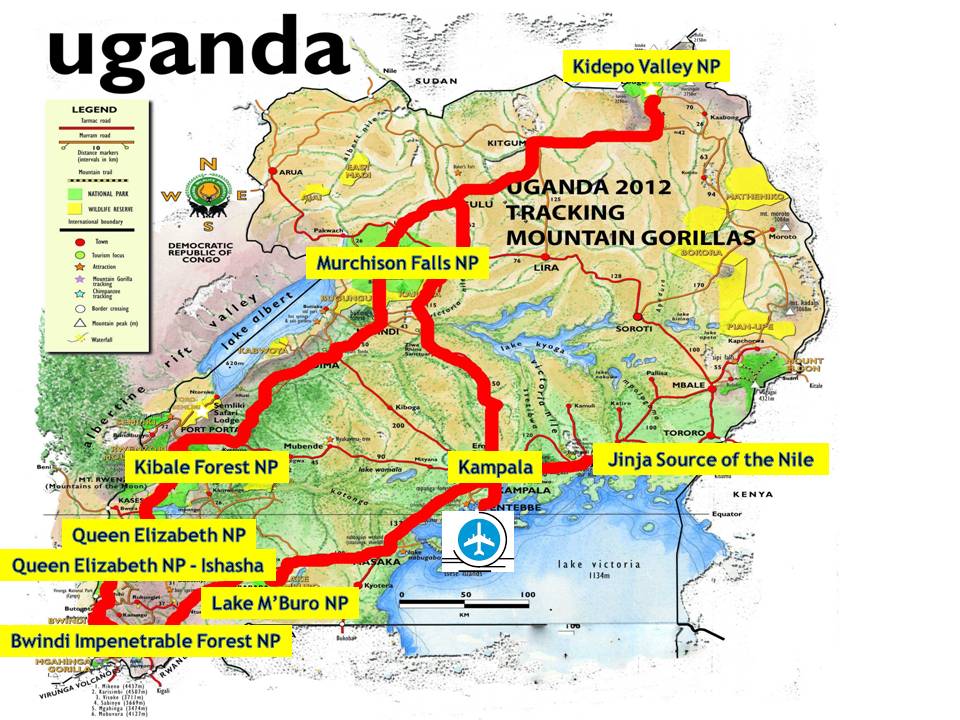 Uganda got its independence from the United Kingdom on October 9th 1962 under Kabaka Mutesa who became the first president of Uganda. Today, Uganda is under President Yoweri Kaguta Museveni and the vice president Edward Ssekandi. Human rights are a priority in Uganda therefore, forced labor and slavery, child labor, child , sexual abuse are all against human rights and these may incur a price like imprisonment. LGBT rights where lesbians, gay, bisexual, Trans and intersex genders are faced with Anti-homosexuality bill which criminalized homosexuality and introduced death penalty to people who are alleged.
Religion
Religion wise, the people of Uganda are religious people where Catholics take up to 39.3%, Anglicans 32%, Muslims 13.7% and the Pentecostal church 11.1% according to the 2018 census. Uganda also has Uganda martyrs who were killed in the years of 1886-1887 and the mass number that was executed on 3rd June 1887 in Namugongo buy burning them alive. These were recognized by Pope Paul VI in Rome as martyrs and can be seen in Namugongo shrine in Namugongo where a guide will tell you the history of those martyrs as you see them.
Transport and communication.
The transport system of Uganda has helped a lot in improving the communication system of Uganda that is to say, road, air and railroad transport are some of the ways the Ugandans have kept in touch with the outside world like neighboring countries, Asia, Europe and other African countries at large. Tele communication companies too have helped a lot to bring people closer where about 21 million Ugandans are subscribers to different networks in the 34 million people in Uganda.
Rail road
The rail road is 1260km long with lines from Kampala to Kasese, Kampala to Tororo, Tororo to Pakwach and these have helped in transporting bulky materials that may take long to be transported by road.
Road transport
This is the most important transportation system for Ugandans which is 129469 km long. 95% of Ugandans use the road network and therefore explaining the cause of traffic in Uganda especially around big towns and cities. There are different types of roads; the national roads, district roads, urban roads and community roads. Ugandan road network has tried to improve with the extension of the road system to borders of Uganda.
Air transport.
There are 35 aiprorts in Uganda with one international airport; Entebbe international airport which is located in the southwestern part of kampala. The second international airport is Hoima international airport. Other airports include: Adjumani airport, arua airport, Bugungu airport, Bundibugyo airport, Fortportal airport, Gulu airport, Jinja airport, Kabale airport, Kajjansi airfield, Kakira airport, Kasenyi airport, Kasese airport, Kidepo airport, Kihihi airport, Kisoro airport, Kitgum airport, Kotido airport, lira airport, Masindi airport etc. The international airports help to bridge a gap between Uganda and other African countries, Europe and Asia. Entebbe airport hit 1.53 million passengers in 2017 and 8% more in the next years. Uganda has also gone ahead to improve its air transportation system through the introduction of Uganda Airline in 2021 with one airbus and 2 bombardier planes.
Tourism
The Uganda tourism board is responsible for maintaining information pertaining to tourism in Uganda. Tourism is focused on Uganda's land scape and wildlife where the main attractions in Uganda are photo safaris through the different game parks and game reserves. Main attractions I Uganda include ; gorilla safaris, cultural sites of Uganda, chimpanzees, Nile river, water rafting, silver and golden back monkeys, wildlife at large, bird species, butterfly species and Uganda's landscapes ranging from snowcapped mountain Rwenzori and the great rift valley.
A number of 10 national parks and game reserves putting Uganda on the market are rich in different wild species. These national parks are distributed indifferent parts of the country with Murchison falls as the biggest and Semuliki national park as the smallest. Murchison falls national park is the largest national park seated on approximately 3893 square kilo meters and bisected by the Victoria Nile from east to west for a distance of 115 km.
National parks include:
Semuliki national park
Kibale national park
Bwindi impenetrable forest
Lake mburo national park
Kidepo valley national park
Queen Elizabeth national park
Kibale national park
Murchison falls national park
Game reserves include
Bugungu wild reserve
Kigezi game reserve
Maramagambo forest
Bugoma central forest reserve
Pian Upe game reserve
Kyambura game reserve
Budongo central forest reserve
Mountains and waterfalls
The country is endowed with beautiful landscapes with beautiful mountains and waterfalls which gives the best tourist attractions to both the foreigners and the people of East African Country. The waterfall is a river or other body of water's steep fall over a rocky ledge into a plunge pool below. These give the most beautiful view for a person visiting and there are a number of activities that can be done near the waterfalls like white water rafting. The tallest mountain in Uganda is mount Stanley which is a massif in the Rwenzori Mountains that sits on the border between DRC and Uganda. It is the third tallest country following MT Kenya and MT Kilimanjaro. Mountain Stanley has more three peaks that is Alexandria and a glacier called Margherita.
Other mountains include;
Mount Speke being the second highest mountain in Uganda
Mount Kiyanja usually called mount Baker
Mount Gessi is the fourth highest mountain
Mount Elgon
Mount Gahinga
Mount Sabyinyo
Mount Muhabura
Portal peak of Kihuma
Waterfalls in Uganda include the following:
Sipi falls
Murchison falls
Bujagali hydro power plant
Ripon falls
Owen falls