Tour Overview
Experience the best of Rwanda's natural beauty and wildlife on this 4-day gorilla safari and Lake Kivu adventure. Your journey will take you to Volcanoes National Park, where you'll have the incredible opportunity to trek and observe mountain gorillas in their natural habitat. After this thrilling experience, you'll head to the serene shores of Lake Kivu, where relaxation and exploration await.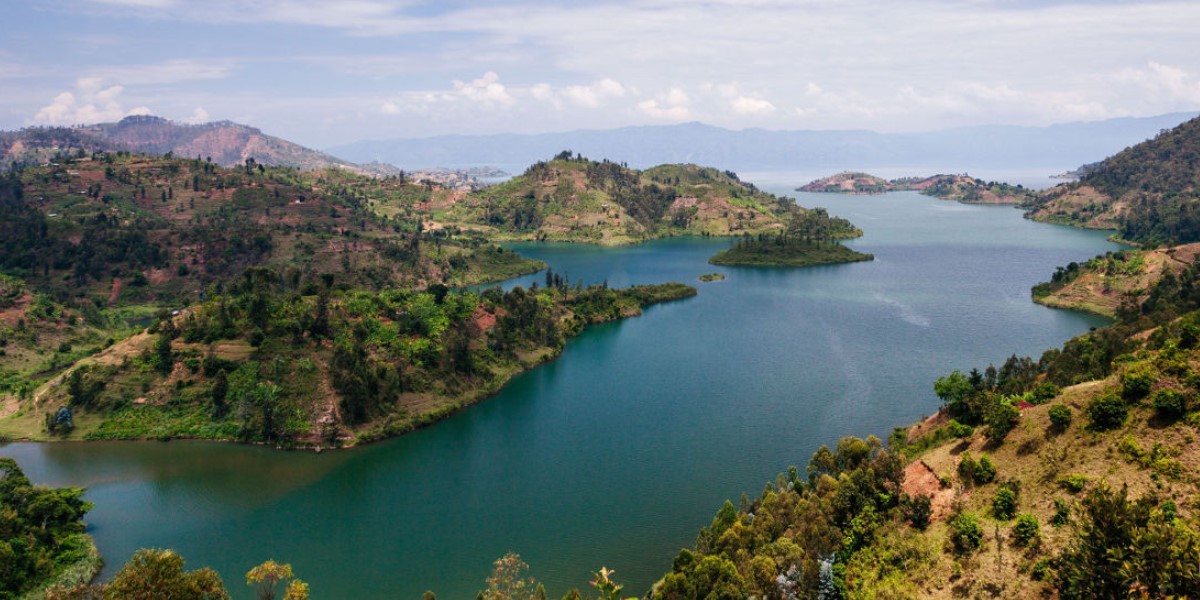 Accommodation Options (Midrange):
Throughout your 4-day safari, you'll stay in comfortable midrange lodges or hotels that offer both convenience and a connection to the stunning landscapes. Accommodation options may include properties like Mountain Gorilla View Lodge, Lake Kivu Serena Hotel, or similar establishments.
Detailed Itinerary:
Day 1: Arrival in Kigali and Transfer to Volcanoes National Park
Your journey begins with your arrival at Kigali International Airport (KGL), where our representative will warmly welcome you. From there, you'll embark on a scenic drive to Volcanoes National Park, located in the northwest of Rwanda. Along the way, you'll be captivated by the breathtaking landscapes and the picturesque "Land of a Thousand Hills."
Upon reaching the park, check in to your chosen midrange lodge or hotel, where you can relax and enjoy a delectable dinner.
Day 2: Gorilla Trekking in Volcanoes National Park
After an early breakfast, proceed to the park headquarters for a briefing on gorilla trekking guidelines. You'll be assigned to a gorilla family group and set off on an exhilarating trek into the park's lush forests, in pursuit of the mountain gorillas.
The duration and difficulty of the trek may vary, but the anticipation and excitement will keep you motivated. Once you encounter the gorilla family, you'll have an unforgettable hour to observe and photograph these majestic creatures in their natural environment. Witness their social interactions, behaviors, and the bond between family members.
After the gorilla trek, return to your lodge for lunch. In the afternoon, you'll have the option to visit the Iby'Iwacu Cultural Village, where you can learn about traditional practices, enjoy vibrant dance performances, and interact with local communities.
Day 3: Transfer to Lake Kivu
Following breakfast bid farewell to Volcanoes National Park and embark on a journey to the tranquil shores of Lake Kivu. As you drive to Lake Kivu, you'll pass through scenic landscapes and local communities, providing a glimpse into Rwandan life.
Upon arriving at Lake Kivu, check in to your selected midrange hotel, which offers stunning lakefront views. Enjoy a leisurely afternoon by the lake, with opportunities for swimming, kayaking, or simply unwinding on the beach.
Day 4: Lake Kivu Exploration and Departure from Kigali
Savor breakfast with a view of Lake Kivu before embarking on a boat tour of the lake's islands and surrounding areas. Explore the picturesque landscapes, visit local fishing villages, and immerse yourself in the tranquility of Lake Kivu.
After the boat tour, enjoy lunch at your hotel before beginning your journey back to Kigali. Depending on your departure time, you may have the opportunity to explore Kigali's landmarks and markets, including the Genocide Memorial Center, before being transferred to Kigali International Airport for your onward flight, concluding your 4-day Rwanda gorilla safari and Lake Kivu adventure.
Inclusions:
– Gorilla trekking permit
– Accommodation as specified
– Meals as per the itinerary (breakfast, lunch, and dinner)
– Bottled water during the safari
– Park fees and permits
– Professional guide
– Ground transportation
Exclusions:
– International airfare
– Visa fees (if applicable)
– Travel insurance
– Personal expenses
– Tips and gratuities
– Optional activities not mentioned in the itinerary
How to Get There:
Commence your 4-day Rwanda gorilla safari and Lake Kivu adventure by booking an international flight to Kigali International Airport (KGL). Numerous international airlines operate flights to Kigali from major cities worldwide. Upon your arrival in Kigali, our representative will welcome you and assist with your transfer to Volcanoes National Park. The safari will then unfold, offering you an exceptional opportunity to encounter mountain gorillas and unwind by the serene Lake Kivu.