Relocation of Ziwa Rhino Sanctuary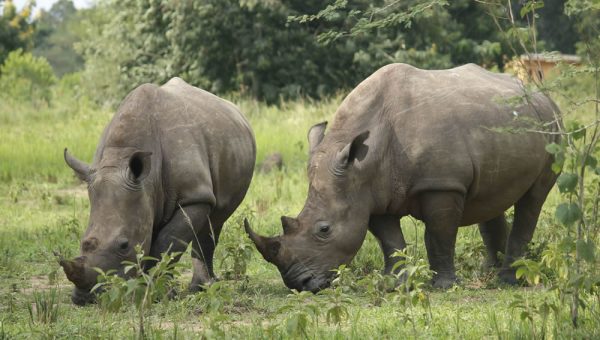 Overview
First of all, Ziwa Rhino Sanctuary is located in Nakasongola District, Nakitoma sub-county. It is famous for harboring Rhinos in Uganda. However, over 33 rhinos will get a new home in due time. All this is because of land conflicts (for over 5 years now).
Furthermore, these persistent land misunderstandings are between the Ziwa Rhino, the Wildlife Ranches and the land owners. They have been happening for the past 5 years.
Captain Joseph Joy put forward an offer of this 16,000 acre land in 2002. It was to act as a Rhino Sanctuary under the management of the Rhino Fund Uganda (RFU). In addition, a Memorandum of Understanding (MOU) was signed.
Rhino Fund Uganda and Uganda Wildlife Authority
According to the agreement, the rhinos were to live here for a period of 30years. Unfortunately, in 2021, Capt. Joseph Roy, the original land owner, wrote a letter to the Rhino Fund Uganda (RFU) terminating the Agreement with reasons of using his land for sugarcane plantation.
Series of meetings have been put in place between the land owner, the ministry of Tourism, Rhino Fund Uganda (RFU) and the Uganda Wildlife Authority (UWA) to at least sign a fresh 5year Memorandum of Understanding (MOU) for the continuance of the Rhino Sanctuary on the land. All these flopped as the land owner continuously insisted on telling the Authorities to vacate his land and relocate the Rhino breeding project to another place.
With the mandate of protecting Wildlife resources as per the Uganda Wildlife Authority Act, 2019, the Uganda Wildlife Authority has taken security over Ziwa Rhino Sanctuary. As we talk now, there are security guards all over the Sanctuary. And with immediate effect, the public Operations manager for Uganda Wildlife Authority (UWA), Mr. Hangi Bashir put a total ban on all tourism activities at Ziwa Rhino Sanctuary until further notice as the Authorities find a new favorable place for the rhinos.
NOTE;
Pamoja Tours and Travel will be giving you all the updates about the Rhino Sanctuary new location.
For further information about the relocation of Ziwa Rhino Sanctuary, please feel free to contact us any time.