Overview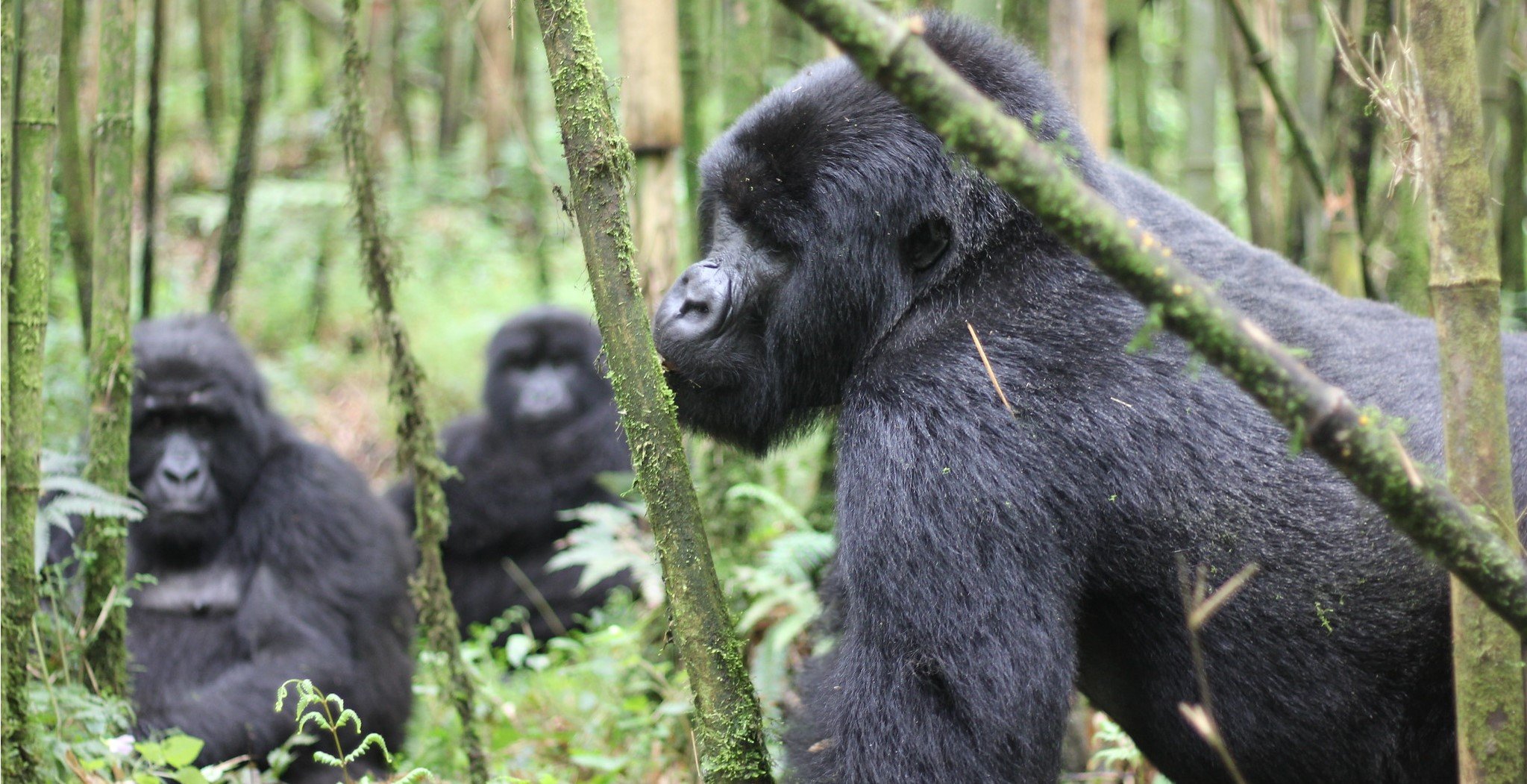 The Christmas gorilla family is the latest addition to the habituated families in the Nkuringo sector of Bwindi Impenetrable national park. Nkuringo sector is located on the Southern part of the park which is a UNESCO site.
At first, this sector had only one family called the Nkuringo gorilla family and then the Bushaho gorilla family was introduced and opened for gorilla trekking. The Christmas gorilla family group has now brought the total number of habituated gorilla families in this sector to three.
A brief summary about mountain gorillas
Did you know that mountain gorillas share 98% DNA with human beings? Interestingly, there are also referred to as the human cousins. This is after baboons and chimpanzees. Additionally, mountain gorillas are one of the world's most intriguing creatures since an encounter with them is one of the best experiences ever! This is also because they behave and organize themselves like human beings.
The structure and leadership of the group
The Christmas gorilla family group consists of 9 members. However during trekking, you can only see 6 of them. The leader of this family is Christmas, the dominant silverback and it consists of 1 black back, 3 females and 1 infant.
The gorilla trekking experience
When the Christmas family was added to the Nkuringo sector, the number of gorilla permits increased from 16 to 24 which further boosted the number of trekkers who take part in the gorilla trekking experience.
Pamoja tours and travel offers gorilla trekking safaris to this sector. If you want to particularly visit the Christmas family, you can make that request on arrival to the park. You should secure your gorilla permit in advance so as to get a slot for your adventure. Keep in mind that only 8 people can visit a gorilla family per day and if they find the gorillas during the trek, they can spend only 1 hour with them.
Allocation of gorilla families to trekking groups depends on time and physical fitness of the trekkers.
Apart from gorilla trekking, there is an opportunity for trekkers to take part in the habituation process where they can up to 4 hours with the mountain gorillas. Only four people can go for this experience per day.
Some of the gorilla trekking safari packages offered at Pamoja tours and travel for instance;
How to access Nkuringo sector
You can access Nkuringo sector by road from Entebbe/Kampala via Mbarara, Kabale and then Nkuringo. One can also pass via the Cyanika/ Katuna border and then head towards Nkuringo.
If you want to access that region by air, you can fly into Kigali airport and then transfer to Nkuringo by road (5-6 hours). You can also fly from Entebbe airport to Kisoro airstrip.
Conclusion
If you would like have an excellent gorilla tracking experience, kindly contact Pamoja tours and travel to get value for money and unforgettable memories. Our main aim is to ensure that our clients get the very best out of their safaris. Your satisfaction is our priority!