Booking a gorilla trekking safari on Christmas Day is an exciting and unique way to celebrate the holiday season. The experience of trekking through the lush forests of Uganda or Rwanda to encounter majestic mountain gorillas in their natural habitat is truly unforgettable. To ensure a smooth and successful booking process, here is a comprehensive guide on how to book a gorilla trekking safari on Christmas Day.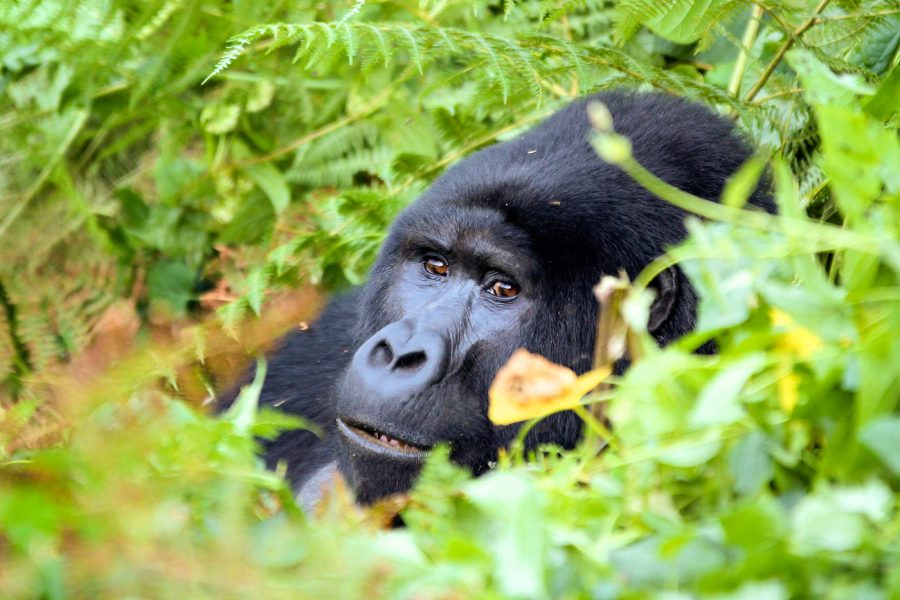 Choose Your Destination:
The first step in booking a gorilla trekking safari is deciding on your destination. Both Uganda and Rwanda offer incredible opportunities to observe mountain gorillas, each with its own unique experiences and characteristics. Research and compare the options, taking into consideration factors such as accessibility, permit availability, accommodation options, and additional attractions in the area.
In Uganda, you can do gorilla trekking at Bwindi Impenetrable Forest National Park and Mgahinga Gorilla National Park. In Rwanda, gorilla trekking is at Volcanoes National Park.
Select a Tour Operator or Travel Agency:
Working with a reputable tour operator or travel agency is highly recommended for booking a gorilla trekking safari. They have the expertise and local knowledge to arrange all the necessary logistics, including permits, accommodation, transportation, and guides. Research and select a tour operator that specializes in gorilla trekking safaris and has a good reputation for providing excellent service and ethical practices.
The best gorilla trekking tour operator is Pamoja Tours and Travel which operates in Uganda and Rwanda for gorilla safaris. It also does other wildlife safaris in various East African countries.
Determine Permit Availability:
Gorilla trekking permits are limited and in high demand, especially during the Christmas holiday season. Contact us to inquire about permit availability for Christmas Day. It is advisable to book well in advance, as permits can sell out quickly. Keep in mind that permits may have different costs depending on the country and specific park you choose.
Customize Your Itinerary:
Discuss your preferences and expectations with your tour operator to create a personalized itinerary for your gorilla trekking safari. Consider factors such as the number of trekking days, accommodation preferences, additional activities or attractions you wish to include, and any specific requirements or interests you may have. The tour operator will work with you to design an itinerary that suits your needs and maximizes your gorilla trekking experience.
Confirm Travel Arrangements:
Once your itinerary is finalized, confirm your travel arrangements with the tour operator. This includes booking flights to the nearest international airport, arranging airport transfers, and confirming accommodation bookings. Ensure that all details are accurate, including arrival and departure dates, names of travelers, and any special requests or dietary restrictions.
Pay Deposits and Secure Permits:
To secure your gorilla trekking permits, you will typically be required to pay a deposit to the tour operator. The deposit amount and payment policies may vary among operators, so be sure to clarify this beforehand. Your tour operator will handle the permit reservation process on your behalf and provide you with the necessary documentation once the permits are secured.
Prepare for the Trek:
As your travel dates approach, it's important to make the necessary preparations for the gorilla trekking adventure. Obtain comprehensive travel insurance that covers medical emergencies, as well as any travel-related cancellations or disruptions. Consult your healthcare provider regarding vaccinations or medications recommended for travel to Uganda or Rwanda. Pack appropriate clothing, including sturdy hiking boots, long-sleeved shirts, long pants, a rain jacket, and insect repellent.
Finalize Payment and Confirmations:
In the weeks leading up to your gorilla trekking safari, coordinate with your tour operator to finalize payment arrangements. Ensure that all outstanding balances are settled before your departure. Confirm all travel details, including accommodation bookings, transportation arrangements, and permits. Your tour operator will provide you with a comprehensive itinerary, including contact details and emergency information.
Enjoy Your Gorilla Trekking Safari:
On Christmas Day, embark on your gorilla trekking adventure with anticipation and excitement. Follow the instructions of your experienced guides and trackers, respecting the gorillas' natural habitat and maintaining a safe distance. Observe and cherish these incredible creatures in their wild environment, capturing memories through photographs and taking in the beauty of the surrounding landscape. Remember to adhere to the guidelines and regulations set forth by the park authorities to ensure the safety and well-being of both gorillas and visitors.
Reflect and Contribute to Conservation:
After your gorilla trekking safari, take time to reflect on your experience and the importance of conserving these magnificent creatures and their habitats. Consider contributing to gorilla conservation efforts by supporting local conservation organizations or participating in responsible tourism practices. Share your experience with others to raise awareness about the need for gorilla protection and inspire future travelers to embark on their own gorilla trekking adventures.
In conclusion, booking a gorilla trekking safari on Christmas Day requires careful planning and coordination. By choosing your destination, selecting a reputable tour operator, securing permits, customizing your itinerary, confirming travel arrangements, making necessary payments, preparing for the trek, finalizing details, and ultimately enjoying your gorilla encounter, you can ensure a memorable and meaningful Christmas holiday celebration in the presence of these incredible creatures.
Check out our popular gorilla trekking safaris: