Budget Accommodation near Lake Mburo National Park
Overview
This national park is located in Nyabushozi County, Kiruhura district near Mbarara in Uganda. It is famous for tourist activities such as bird watching, guided nature walks, cultural safaris, fishing and horseback riding. Lake Mburo national park has facilities that offer budget accommodation to travelers.
Rwonyo rest camp
This a financial friendly facility located in Lake Mburo national park that offers budget accommodation to travelers. It is officially under the Uganda Wildlife Authority. The camp is a product of local materials such as grass and wood to give a genuine African touch.
At this camp, there is always a wonderful safari mood due to the fact that some wild animals such as antelopes, warthogs and zebras can be seen moving freely through the camp.
Accommodation; well-fitted bandas (with shared bathrooms) and tents (with private bathrooms)
The Eagle's nest
This accommodation facility is situated just outside Lake Mburo national park. It lies on a raised hill which gives a panoramic view of the savannah scenes in the park. The nest is easily accessible through the Sanga gate.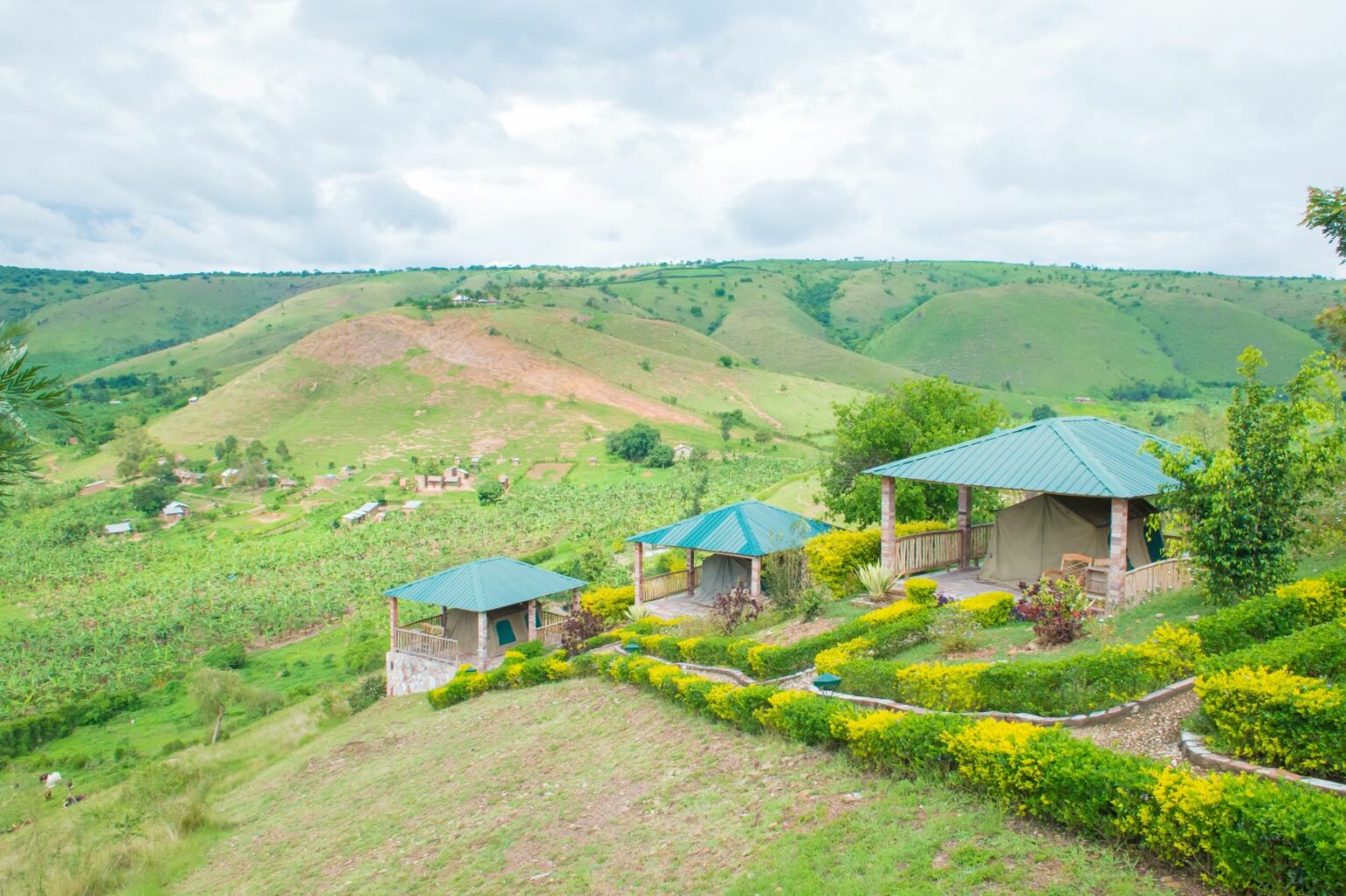 Accommodation facilities; 12 safari tents with private verandahs
Facilities; night camp fires
Rangeland Mburo lodge 
Rangeland Mburo Lodge is a Budget Accommodation In Lake Mburo National Park which is a peaceful and comfortable home where you can experience the local long horned cattle mingled with the essence of wildlife from Lake Mburo National Park. The lodge offers seven houses which can sleep up to 14 clients and has a well-manicured camping ground. All our five double rooms have king sized beds while our two twin rooms hold two single sized beds. Each room has a private balcony and a spacious bathroom with solar heated water. The restaurant and bar overlooks the savanna grassland, an open area where animals roam freely.
The lodge is in the base of two scenic hills with a wonderful view of its own. Animals such as zebra, warthog, impala and bushbuck roam around the lodge, often assembling at the dam below the compound. During the night, the noises of the bush echo around, bring the darkness to life and letting your imagination run wild.
With the national park as our neighbor and our proximity to Sanga gate, our guests have endless interactions with the wild, taking it all in on nature walks, day and night game drives. The lodge offers both guided and unguided walks offering you a chance to get close to nature