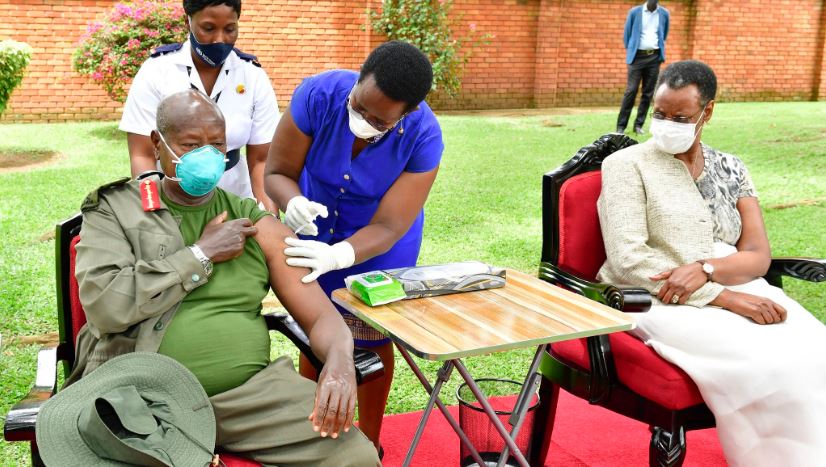 UGANDA TRAVEL RESTRICTIONS COVID-19
Covid-19 also known as coronavirus is an infectious disease that emerged in 2019 and said to have originated from China. The virus spreads at a high rate through droplet infection and is transmitted from one individual to another more so those in a crowded environment. There are many chances of contacting the virus through coughing and sneezing, individual to individual contact, or contacting with the contaminated surfaces.
Uganda just like any other country on the Globe also got so much affected by the pandemic hence calling for almost a total closure of many facilities in the country as a mitigation measure to curb down the rapid spread of the virus. The Government of Uganda went ahead and put restrictions on the movement of people. So with all these restrictions around the country, Tourism in general was put in a fallback position because of the virtual shutdowns.
Later on in September 2020, there was partial opening of some facilities of which one of them included Tourism. National parks, lodges and hotels were opened amidst the pandemic with high observations of the Standard Operating Procedures (SOPs) by WHO.
Good news hit the country on 15th March, 2021 when the government of Uganda received the vaccine by health minister Dr. Jane Ruth Aceng Ocero accompanied by the members of the COVAX facility and the ambassadors of the European Union. Over 864,000 doses of Astrazeneca were received and so far over 4.38million Ugandans have been vaccinated against the virus. Some of these include the first family (President Yoweri Kaguta Museveni and his wife Janet Kataha Museveni), the health minister (Dr. Jane Ruth Aceng Ocero), the Members of parliament, health workers, journalist and other prominent members in the country.
All these measures are taken purposely to carb down the wide spread of the virus thereby making it a worry free country for tourist to come to Uganda.
Signs and symptoms of COVID-19
Dry cough
High Fever
Sore throat
Runny nose (Flu)
Difficulty in breathing
Where to do Covid-19 Tests in Uganda?
Are you confused of where to have a Covid-19 test from? Well, Pamoja Tours and Travel has got you answered. We are glad to let you know that there are several laboratories where one can be tested from, and these have been accredited by the Ministry of health. These and more include;
Uganda Virus Research Institute (UVRI)
Central Public Health Laboratory (CPHL)
Infectious Disease Institute (IDI) Laboratory
Makerere University
Mild May Laboratory
Tororo Mobile laboratory
Mutukula Mobile laboratory
Adjumani Mobile laboratory
Joint Clinical Research Center (JCRC)
Lancet laboratories
MBN Laboratory
Medipal International Hospital
Test and Fly Laboratory
Uganda Cancer Institute
Etc…
Precautions to be taken when travelling
Before thinking of coming to any trip in Uganda, one has to have a negative Covid-19 test certificate taken 120 hours before your travel date accompanied by receipts bearing name of test center or Labaratory. A vaccination certificate is an added health advantage. And upon arrival at the Airport, Travelers will be subjected to Covid 19 screening. If found positive, one will be quarantined and subjected to medical treatment.
While on any journey, a traveler should/must wear a mask, sanitize or clean his or her hands as frequently as possible and maintain a 4m social distance while in any gathering or in any safari activity. Precautions have been taken to make sure this virus doesn't widely spread in the country on both her nationals and foreign travelers. Therefore visitors are critically advised to observe the Standard Operating Procedures (SOPs).
Similary passengers departing Uganda must have a valid Negative Covid-19 test certificate taken within 120 hours from the time of collecting the sample to the time of departure even if the country the passenger is going to does not need it. This must be accompanied by a receipt of the covid 19 testing center or Laboratory. Caution, avoid doing covid 19 tests from unauthorized places see Where to do Covid-19 Tests in Uganda.
Covid-19 Mobile Testing
We are still glad to inform you that we care so much about our visitors' health. With this, Pamoja Tours and Travel has introduced Mobile Testing system where our client can conveniently have him/herself tested while on the safari at a reasonable cost. Pamoja Tours and Travel has partnered with accredited laboratories to carry out Covid 19 testing in Uganda. The results can be out by 6 Hours, 12 hours or 24 hours depending on the level of need or Emergency
Who should not Travel?
People that have already tested positive for Covid19 are totally not allowed to travel until they fully recover and people with serious health illnesses are also excluded from travelling as they are at a high risk of contracting and spreading the virus.
But still Pamoja Tours and Travel advises you not to worry much and end up counseling your trip with us, instead you can just postpone and we have you another time.
Safety measures to be taken by Pamoja Tours and Travel;
We assure our dear clients that all our safari vehicles poses a Temperature gun which will always be readily available. Sanitizers for both the clients and the car handles and seats are a must have.
All our staff members are subjected to Covid19 screening before getting in touch with our clients.
Vaccination certificates are a must have by all our staff members
It is a must for all our staff members to undergo through the Covid19 training so as to know about its effects and keep vigilant.
All the staff members should wear masks all the time to limit the spread of the virus.
Safety measures/procedures by the Travelers
As we play our part in putting a stop on the rapid spread of Corona Virus in Uganda, our dear clients are as well expected to abide by the Standard Operating Procedures(SOPs) put by Our Ministry of Health in line with WHO Guidelines. So, these or more are highly expected from our clients;
Wearing a mask(N95 type preferably) all the time in any gathering.
Sanitizing the hands frequently as possible. These will be available everywhere
Abiding by the guidelines found at different facilities visited. These may include; Accommodations, Game Parks etc…
Ensuring social distancing
Avoiding unnecessary stop overs that may lead to contact with the community people of which you may not be sure of their health status as far as Covid19 is concerned
And most importantly, our clients are required to have tested negative from the Virus. A vaccination certificate will be an added advantage.
Other Related Important Links
Conclusive remark.
Importantly, Pamoja Tours and Travel urges all our clients to remain on high alert and diligently enforce preventive measures to avoid contracting the virus. In case the traveler notices any of the related signs to covid-19, one is advised to immediately visit any health center around the country to have him/her self-tested with help of our staff.
NOTE; please do not cancel your trips because of Covid19 as we have you safe in our hands but instead you can just postpone.
In case of any questions about Covid19 in Uganda or booking any Trip with us, please feel free to contact us. We are available 24/7
WE CAN'T WAIT TO HEAR FROM YOU AND BOOK A TRIP WITH US!!!!!!!
COVID-19 TRAVEL GUIDELINES IN RWANDA
Rwanda is an East African country lying South of the Equator in East-central Africa with Kigali as her capital city. Just like any other country on the globe, Rwanda was also significantly hit by the Covid19 pandemic which is said to have originated in Wuhan, China in the late 2019.
Covid19 reached in Rwanda in March 2020 and on 14th, the very month, she registered her first case of a man who presented the covid19 signs.
After registering her first case, the Government of Rwanda announced an immediate closure of many of its facilities. These included schools, night clubs, and places of worship, postponement of weddings and sports events. The national Airport was as well closed hence the setback in the Tourism sector. All this was done to reduce the rapid spread of the Corona Virus.
Luckily, on 17th –June-2020, the Rwandan Government gradually reopened some facilities including the national Airport. Therefore, international flights were allowed to be conducted hence paving way for Tourism in Rwanda provided one observes the Standard Operating Procedures(SOPs) put by the World Health Organization(WHO).
Just like other countries that are focusing on putting many efforts into controlling the widespread pandemic, the Government of Rwanda is also trying its best to recover from the widespread coronavirus by implementing rapid and aggressive measures.
In addition to these safety procedures, the government received Coronavirus vaccination on 3rd -March-2021. This was through the COVAX Initiative where over 240,000 doses of AstraZeneca and Pfizer were received. Amazingly, another dose batch entered the country with over 102,960 doses of the same vaccine.
As you read this now, a good percentage of Rwandese have already been vaccinated. These and more inclusive, the frontline personnel, health workers, disabled people, and elderly people above 65years with underlying health conditions. The president of the Republic of Rwanda Paul Kagame, the Health Minister Dr. Daniel Ngamije, Dr. Kasonde Mwinga(WHO country representative), Juliana Lundsey (UNICEF Rwanda country representative) were also vaccinated.
Signs and symptoms of Covid19
sore throat
Breathing difficulties
Running nose
Body pains especially in the chest
Headaches
Fever
Tiredness
Dry cough
Covid-19 Restrictions at International Airport in Rwanda
These and more should be expected by any Traveler wishing to visit Rwanda;
Each passenger is required to complete an individual form. Persons under 5 years old, traveling with a guardian/parent, may not need to complete their own form, provided:
They will arrive and leave together, They will stay at the same address in Rwanda, and The details of the dependents are added into the guardian's/parent's form.

Note:Persons above the age of 5 years and traveling alone shall complete an individual form

All persons (arriving, Transferring/transiting) should present a negative covid19 test certificate. This must be taken 72 hours before the travel date and this should be obtained from a Covid19 accredited health facility in the country of origin. Possessing a covid19 vaccination certificate is an added advantage.

Before you Travel to Rwanda
The following are requirements to complete the Passengers Locator Form

Your passport information.
Your travel details, including times and dates.
Negative PCR COVID-19 test certificate for a test conducted within 72 hours prior to departure.
Hotel Booking confirmation for arriving passengers, from the designated hotels, where you will spend 24 hours awaiting results of the COVID-19 test carried out upon arrival at the airport.

Upon Submission of the Passenger Locator form:

Travelers will receive a confirmation email.
The email will contain their Unique Health Code (UHC) which they will present upon arriving in Rwanda.

Please note: that this form can only be submitted within 72 hours before your departure.

One is expected to be wearing a nose mask.
Social distancing should be highly observed, preferably a 3m distance from one another.
Subjection to covid19 screening to all incoming and outgoing travelers. For the incoming travelers, expect to be quarantined in a hotel for 24hours before the results are out. Once found positive, one will be put in isolation but under medical care for more inspection and treatment.
Quarantine/ Designated hotels in Rwanda
These and many more are the hotels a traveler can stay in for 24hours as you wait for your covid19 results to come out;
Grand Legacy
Kigali Marriott Hotel
Villa Kigali
Kigali marriot hotel
Radisson blu hotel
Kigali Serena hotel
The retreat hotel
Gorillas golf hotel
Hotel des miles collines
See details of Designated or Quarantine hotels in Rwanda
Safety measures/procedures to be taken by the Traveler
Before any Traveler thinks of having a trip in Rwanda, ''the Land of a thousand Hills'', one is requested to observe the following;
You must be wearing a Ministry of Health recommended nose mask.
One should have a negative covid19 certificate from an accredited health center in the country of origin. Results should be taken 2-3 days before the travel date.
A traveler must be open for Covid19 screening/testing at any time once called upon.
Social distancing is a must more so in crowded places.
Having your hands hygienically clean and sanitized most of the time is very crucial.
Note: Penalty will be applied for non-compliance.
Where to do covid19 test in Rwanda
Are you already in Rwanda or planning to book a Trip with us soon and still don't know where to have your covid19 test from? , well, Pamoja Tours and Travel is glad to let you know that the Rwandan Ministry of Health(MOH) has accredited almost all private health facilities in the country. This is to help all her nationals and the visitors to have easy access to the health services as far as Covid19 is concerned. These and more include;
Kanyinya health Center
BMC hospital, Nyarugenge
Dream hospital, kicukiro
Plateau polyclinic, Nyarugenge
Polyclinic medical sociate, Nyarugenge
Iramiro clinic, Gasabo
Legacy clinic, Gasabo
Peace polyclinic
Narada clinic, Kayonza
Clinic Elisabeth, Rusizi
Rapha clinic, Nyagate
ETC…
See details of covid-19 testing centers in Rwanda
Note: All these are fully equipped standard health facilities with each containing highly qualified doctors, nurses, medical directors, clinical psychologists, biomedical staff, data managers, logistic managers, nutritionists, Infection prevention control (IPC)and so much more.
Who should not travel?
Covid19 positive patients are not allowed to travel. We advise you postpone your trip until when you fully recover.
Very elderly people are exempted from traveling as they are at a high risk of contracting the deadly virus.
People possessing covid19 signs/symptoms are also not allowed to travel unless one has fully proved to be negative from covid19 through testing.
People with severe or critical illnesses like heart diseases, respiratory illnesses are not allowed to travel.
Badly disabled people should not travel unless when accompanied by a relative or close friend.
Those that are not ready to follow the covid19 protocols are also totally not allowed to come to Rwanda.
SOPs by the Rwandan Government
Just like many other countries around the globe fighting tirelessly to put a stop to the rapid spread of coronavirus, the Rwandan Ministry of Health has also implemented rapid and aggressive interventions to protect its Visitors and the Nationals from contracting the deadly covid19. This has been done in the ways below;
The government formed a Joint Task Force known as the Rwandan Coronavirus National Preparedness and Response Plan. This was the objective to stop human-to-human transmission of the virus and care for the infected.
The Rwandan government went ahead and introduced the use of robots in hospitals for patient monitoring.
The use of drones was introduced to help in information dissemination.
The ministry of Health established the use of a toll-free hotline and a Whatsapp number to report suspected symptoms from fellow persons.
There is time-to-time official communication by the Ministry of Health through social media platforms to increase public awareness about covid19.
Community mobilization has well been perfectly carried out.
Note: This and more have been done to make Travelers worry-free from having their Trips to scenically stunning Rwanda just because of Covid19. Pamoja Tours and Travel together with the Rwandan government, we are glad to let you know that Travelers are totally safe in Rwanda.
SOPs by Pamoja Tours and Travel
We have made sure all our staff members get vaccinated from the deadly virus.
All our staff members have undergone Covid19 Training. Therefore they have complete knowledge about the virus.
All our safari vehicles are thoroughly cleaned and sanitized before and after use.
We have made sure that in each of our safari vehicles, there is a temperature gun and sanitizer. So checking temperature and hand sanitizing can be done at any time as desired.
All our staff members must be tested for covid-19 before going on any safari. And if found positive, one is suspended from work and taken for medical treatment until when him/she fully recovers.
Wearing a nose mask all the time is a must
Conclusively, We advise all Travelers to stay vigilant all the time while on any safari.
Please our dear clients, we glad to let you know that safari bookings are open. Please book one today!!!
For any questions or inquiries, please feel free to contact us at any time desired.
COVID-19 TRAVEL GUIDELINES IN KENYA
Covid19 also commonly known as Corona virus is a big threat around the globe that is said to have originated from China. It rapidly spreads through liquid droplets when an infected person sneezes, coughs or exhales. One is at a very high risk of contracting this deadly virus if he/she is within close proximity of an infected person or by touching contaminated surfaces.
On 13th March 2020, Kenya registered her first case thus the immediate closure of various facilities .All borders were put under restrictions. Education institutes, party venues, places of worship were all closed. Bad news hit the Tourism sector after announcing the total closure of the Jomo Kinyatta International Airport. In and out country movements were heavily restricted.
Standard Operating Procedures for Covid19 were greatly emphasized by the Kenyan Ministry of Health so as to cub down the rapid spread of the deadly corona virus. The implementation of these health measures did great as the Kenya government got closer to ending the pandemic in Kenya.
In addition to the safety measures, good news covered the country on 3rd march-2021 when Kenya received the covid19 vaccine where over 1.02million doses of Oxford AstraZeneca were received through the COVAX Initiative. This was a clear evidence and a milestone promise to a better tomorrow. The vaccine was received by the Kenyan Health Cabinet secretary (Hon.Mutahi Kagwe), Kenyan WHO Representative (Dr.Rudi Eggers) and the Kenyan UNICEF Representative (Maniza Zaman). As you read this now, thousands of Kenyan Nationals have be vaccinated. These and more include; the president of the Republic of Kenya (Uhuru Kinyata), the Health cabinet Secretary (Hon.Mutahi Kagwe). Health workers, elderly people have also been so far vaccinated.
Signs/symptoms of covid19
Fever
Sore throat
Body aches and pains
Dry cough
Head aches
Loss of smell or taste
Running nose(flu)
Covid19 Mobile Testing
All the questions running in your mind have all been answered today. We have introduced a covid19 mobile testing system where our clients can have themselves tested for covid19 at their time of convenience even when on any safari. Pamoja Tours and Travel has already patterned with approved covid19 Polymerase Chain Reaction (PCR) testing laboratories in Kenya to have our clients tested and at a reasonable cost.
Approved covid19 testing laboratories in Kenya
IOM Kenya
Aga Khan University Hospital
Coptic Hospital-Ngong rd
Forces Memorial Hospital
Coast Provincial General Hospital
Nairobi West Hospital
Nairobi South Hospital
Kenyatta National Hospital
Lancet Hospital
Kenyatta University Hospital
Kitale county Referral Hospital
Mandera KEMRI
Natinal public Health laboratories.
And many more…
Who should NOT travel?
Elderly people (65year and above) are exempted from travelling as they are at a higher risk of contracting the deadly virus.
People that have already tested positive for covid19 are not allowed to travel. Note- We advise you to reschedule your trip when you fully recover.
People with underlying health illnesses like heart diseases, respiratory problems…are not supposed to travel until full recovery.
Totally disabled people are also advised not to travel.
Those that are not ready to abide by the Standard Operating Procedures (SOPs) put by WHO are as well exempted from travelling.
SOPs at the Airport.
As you are planning on booking any trip with us, these and more safety measures should be expected upon your arrival at the Kenyan Airport;
Presenting a negative covid19 test certificated from a Ministry of Health approved laboratory in your country of origin.
Observing social distance of at least 3-4m from another person.
Wearing a proper nose mask is a must at the airport (N95 preferably)
Hand sanitizing is a must.
Covid19 testing upon arrival at the airport is a must. Once a traveler is found positive, one will be quarantined but under medical care.
Safety measures/procedures by Travelers
A traveler must have completed the Online Travelers Health Surveillance Form. This form consists all the information about the traveler's health status with covid19 inclusive
A traveler must present a covid19 negative result certificate taken 2-3 days from the travel date. It is also an added health advantage for a traveler to poses a covid19 vaccination certificate.
One is expected to wear the recommended nose mask anytime in any gathering
Observing social distancing of at least 3-4m in any gathering or crowd
One should be open to covid19 testing anytime once called upon.
Keeping hygiene at all times through hand cleaning with clean running water or hand sanitizing.
Safety measures/procedures by Pamoja Tours and Travel
All our staff members have be vaccinated and poses covid19 vaccination certificates.
All our staff members have undergone through covid19 training. Therefore the have full knowledge about covid19.
All our company vehicles undergo through thorough cleaning and sanitizing before and after going on any safari on a daily basis.
There are temperature guns in every safari vehicle. Therefore our clients can any time have their body temperature measured and monitored as desired.
Each of our safari vehicle has got hand sanitizers inside them. So sanitizing can conveniently be done.
Wearing a nose mask while on any safari is a must by all our staff members.
Still worrying about your health on a trip? We continue to tell you to go ahead and book one with us today as our clients' health matters first to us as Pamoja Tours and Travel Company. It's our role to keep you safe on your safari in this pandemic.
Note: Those that had cancelled your trips because of covid19 are advised to go ahead and reschedule them. We continue to assure you that all will be well in our hands!!!!!
Tanzania
Congo