Gorilla Trekking in Mgahinga
TOP ACTIVITIES DONE IN KISORO AFTER GORILA TREKKING IN MGAHINGA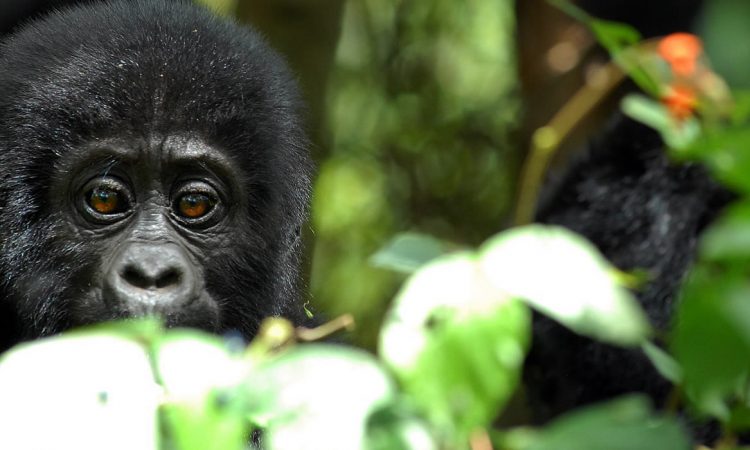 Overview
Kisoro district is hilly with key highlands like mountain Muhabura covered by open water, wetlands and forest reserves of Mgahinga forest reserves which occupies about 0.96% of the area. Kisoro town is located in the south western Uganda and borders Rwanda and Democratic Republic of Congo (DRC) to the South west respectively.
Mgahinga gorilla national park is a natural park that was gazetted in 1991 which is part of Virunga conservation area. The park is highly inhabited by gorillas hence its name "Mgahinga gorilla national park" which is the smallest natural park in Uganda but it should be noted that it is among the only two parks in Uganda that in habitat the endangered mountain gorillas one of the top tourist attractions in Uganda.
Gorilla trekking
Gorilla trekking is terrific experience once you have the right tour partners like Pamoja tours and Travel Company. We will help you have the best trip planned as you hike to see the mountain gorillas Mgahinga national park. Mgahinga national park only has one habituated gorilla family called Nyakagyezi gorilla family and therefore there are just 8 permits available daily. Besides trekking, there are other activities that you can do in Kisoro other than gorilla trekking in Mgahinga national park.
What to do after trekking.
Activities
Discovering never ends, there are quite a number of activities that can be done after gorilla trekking in Mgahinga national park in Kisoro that will make your trekking more delightful. Pamoja tours and travel company is here to take you through some of the activities which any tourist can engage into:
Extra gorilla trekking in Bwindi impenetrable forest.
Bwindi impenetrable national park lies in the southern part of Kisoro district therefore it's easy to access. Tourists usually make comparisons between trekking in Mgahinga gorilla forest and trekking in Bwindi impenetrable forest. Tourists usually do multiple trekking to compare the experience and enjoy the behaviors exhibited by different gorilla families.
Volcano climbing and platform viewing
Mgahinga national park is blessed by nature with 3 volcanic mountains available for climbing: MT Gahinga, Mt Sabinyo and MT Muhavura which stands at 4127 meters and at a platform of about 800 meters from the national park headquarters. These volcanoes are closely adjoining Kisoro town which will give you a magnificent scenery of the town, natural parks and its surrounding as you continue hiking.
Crater lakes viewing
Kisoro has a number of crater lakes and the most outstanding one being the emerald-green lake Mutanda located 14 kilometers north of Kisoro town. It is ideal for canoeing, fishing and cruises with other recreational activities related.
Wildlife viewing
Mgahinga national park has 76 mammal species like the bush big, golden cats, giant forest hogs, elephants, civets and buffaloes however due to difficulty in the geographical relief of the area, these are usually out of sight.
Batwa cultural experience and community visits.
This is one of the top activities that you should not miss after trekking in Mgahinga national park. There is a number of Batwa pygmies that used to live in Bwindi impenetrable forest before it was reserved as a national park. You will get to tour around their village and hear stories of their survival in the forest, their life before and after they forcefully left the forest. Get to share and learn about their culture like the Stone Age era they still live; making fire using stones etc. Visitors in this local village get a chance to provide insights, learn more about the Bakiga, Bafumbira and Batwa and in case you enjoy local dances, songs and volunteering, you can take part in volunteering in the nearby schools and communities owned by the local people.
Bird watching
The park is one of the best destinations for bird watching with 150 bird species with various Albertine endemic. All these are great adventures for bird lovers thee fore, you can carry your bird watching equipment to enjoy bird watching later and experience the wonders of Uganda.
Natural walks
Natural walks in Mgahinga are so interesting and educating where a tourist under a guide get to move around trails in the forest. There, you get to learn a lot more about the forest flora and fauna species, including the ancient tree species that still exist in that forest.
Cave exploration
Garama cave is one of the caves where the once crafty warriors from the Batwa group of people lived. The cave is 342 meters in length and 14meters deep. In the cave, the guide will show you the past lifestyle of the Batwa people. He will also talk about their fight out of the cave. Interestingly, it is now a home to bats. There are other caves that were habitats for the Batwa. For instance;
Ruhenju in Gigozi parish
Soko in Soko parish
Mwambike near Mutorere secondary school
Golden monkey tracking
Tracking can be as fun as trekking. The golden monkeys only stay in Mgahinga national park. You can include the activity on your safari trip as you trek for gorillas. Similarly to gorilla trekking, the activity requires you to book a golden trekking permit.
Prices
US 50$ per international visitor
20.000 UG shillings for East African residents
US 40$ per foreign non-resident.
Best time to go trekking in Mgahinga national park
Visiting this park is best during drier seasons of the year. This is because there is less rains that fall. Therefore animals gather around the small water sources making it easy to see them. The park is dry and the grasses are not high. This makes it favorable for trekkers to spot gorillas.
Recommendation
We believe that by booking your gorilla trekking safari with Pamoja tours and Travel Company, you will have a memorable gorilla trekking safari mixed with any kind of activity that you desire. Our company has a team of social networking people who are ready to provide the best services and customer satisfaction. We believe that every customer is our boss. Kindly contact us in case you need any trip advice. We will help you book and attain all the permits you need for your gorilla trekking safari.