Visit Kalangala
Visit Kalangala, one of the best naturally gifted places in Africa. Kalangala district is found in the southern part of Uganda, on Lake Victoria. It's in the northern part of Bugala Island, which is the largest of the Ssese Islands in Uganda's Lake Victoria.
Briefly, Lake Victoria originally "Enyanja Nalubale" is Uganda's biggest lake covering an area of approximately 68,800 km². Lake Victoria is Africa's largest lake by area, the world's largest tropical lake, and the world's second-largest fresh water lake by surface area after Lake Superior in North America.
Kalangala is approximately 60 kilometers (37 miles), across water, southwest of Entebbe. Visitors from the main land access Kalangala district by government ferries and other several boats by private service providers. The main means of transport linking the Ssese Islands with in and to the main land is water transport. Recently the district obtained a new bigger ferry from the government to improve transport to and from Kalangala district.
Tourism in Kalangala
The 84 different Islands that make up the Ssese Islands unveil more incredible experiences of Africa's biggest lake, Lake Victoria. This is like heaven on earth as you leave the congested cities, and shortly relocate to these wonderful Islands. It is a perfect get away destination for couples for their honeymoon, group vacations and retreats.
Some of these Islands include : Bugala Island, which is the biggest and others like Bukasa, Bufumira, Funve, Bufumira, Buyova, Serinya, Bugaba and Bubeke among many others. Lake Victoria also has a primate sanctuary called Ngamba Island Chimpanzee sanctuary which is a home to a number of rescued Chimpanzees.
Kalangala attracts both the local and foreign tourists due to its uncountable beaches hence providing memorable holidays and vacations. Besides tourism, the Ssese Islands are also rich lands with fertile soils with plentiful of water supply and natural tropical forests.
Activities in the Ssese Islands
Boat cruises
Boat cruises are the most done activities to travellers who visit Kalangala. A lot is yet to be seen as you take a boat cruise around the Ssese Islands and explore the beautiful features around them. You also get to have beautiful picture moments as you ride along lake victoria on a private cruise while you enjoy a beer with friends.
Canoeing
Canoeing is also another water activity whereby you get into a wooden small boat and paddle with your hands. This is more fun and adventurous as you sail through the waters of lake victoria on a canoe.
Village and Nature Walks
While in Kalangala, you can have a nature walk through the forests and plantations as you admire this beautiful place and island.  You can also walk or visit one of the fishing villages to experience the kind of life the local people and take part in fishing as well.
Visiting Ngamba Island Chimpanzee Sanctuary
Ngamba island is a sanctuary for rescued orphan chimpanzees from different parts of Uganda. 90% of the Island is forested, which creates a natural habitant for the chimpanzees. Getting there, you need to have a boat trip from the main land and this takes about 45 minutes on a speed boat. You can apply to volunteer at the island or just have a day visit to see the chimpanzees in their natural habitat. Feeding the chimpanzees at the sanctuary is very popular with tourist and primate lovers but you can also go for   and boat cruises around the Island.
Swimming
A beach in Mutumbala in Bugala is the most popular swimming area. While in Kalangala, swimming is arguably one of the most popular activities in any of the Ssese Islands. You can enjoy swimming and having sun bathing on the sun beaches there for example at Victoria forest resort.
Some of the Ssese islands receive crocodiles occasionally from other parts of the lake but these shouldn't scare you, most especially when visiting larger islands.
Visit Kalangala
Wildlife Viewing
While at Ssese islands, you can have walk through the forests to view some Vervet and Colobus Monkeys. Crocodiles come to some of the smaller island occasionally and expect to see some of them.
Sport Finishing
Fishing trips can usually take place at the different fishing villages with an aim of trying to catch the largest fish. Most of the visitors do this as a sport to catch the largest fish and drop it back into the water after taking a picture with it. The main catch here is Tilapia but the real trophy is getting the Nile Perch (the largest fish in Lake Victoria). To engage in sport fishing, international visitors must have a fishing permit with a guide and protective gears.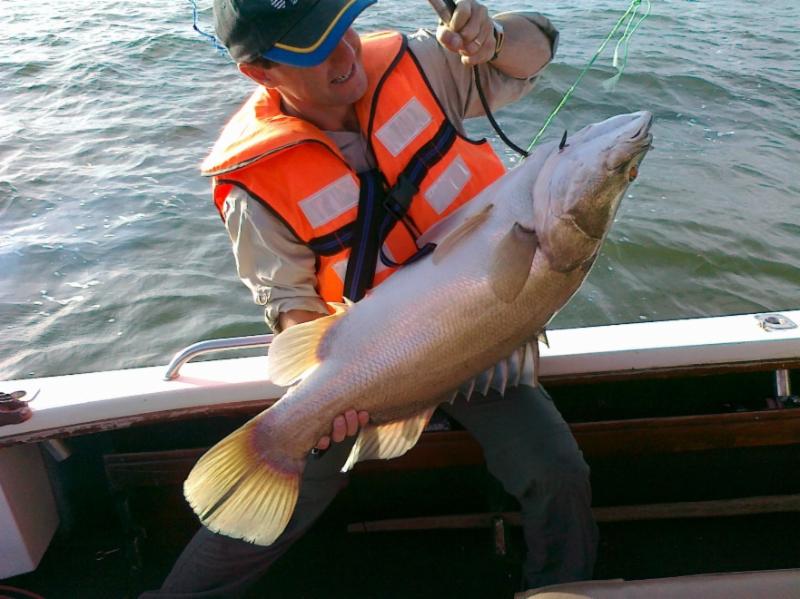 Beach games
While in Kalangala, you have enough space at the beach side to engage in a number of activities with your travel partner or group. Among these activities you can do include: beach soccer, volleyball, beach yoga, among many other. You can also have an evening walk along the sandy beach as you rest with friends having some drinks.
Agricultural Tours
Agricultural tours are arranged to one of the palm trees and pineapple gardens owned by BIDCO in Bugala. You can also visit the out growers or domestic farmers to learn how they make money by selling to BIDCO. Though the plantations employ many of the locals, conservationists attribute the loss of forest cover and the islands natural beauty to agriculture.
Cycling
Cycling is another adventurous activity to do while in Kalangala, as you ride the bikes through the towns and the fishing villages. You can also have a cycling tour to explore the Island's beauty and get closer to nature while exercising your body.
Quad Biking
Quad bikes have been transferred to the Islands with few service providers that organise Quad bikes tours. While on these bikes, you can decide to visit the beaches, forests as well as fishing villages while riding there. The Quad bikes used in Bugala are All Terrain and do not require any experience to operate for starters. These bikes can also be used by people of all ages and it's more fun doing it with friends/ family.
Cultural Visits
The Ssese islands belong to the Buganda Kingdom and are one of the last strongholds of Buganda's ancient cultural practices. Cultural tours get really interesting when one pays a visit to Kihumuro Cave. You get to learn about the interesting Buganda's traditional religions and culture as you visit the caves. At the entrance of the caves, there is a grass made door that welcomes you and one has to remove their shoes. Inside the caves, there's a well crafted structure that acted as a home with small corners or caves that acted as rooms. It's well made and cold inside with dry grass laid of the ground to act as a nature carpet.
Visiting the John Speke House
Visit Kalangala and get to see the small house that was built by John Speke in 1863. John Speke was a famous British Explorer who discovered the source of River Nile. He came to the Ssese Islands in one of his quests to find the source of the great river. While at the Ssese Islands, he constructed a small house on one of the Islands in Lutoboka Forest, in 1863.
Visit the Nanziri waterfalls
These magnificent waterfalls are found in Bukasa Island close to Wanema's shrine and the sacred Nanziri cave. They are sacred areas by the locals and visitors to the place are required to remove their shoes and talk at a very low tones.
Bird Watching
In the many forests on these Islands, there are hundreds and thousands of birds that create an amazing bird sanctuary. These birds thrive on the lush forests and unreachable swamps found in many of the islands. While in Bugala island, expect to spot some of the species like the hornbills, pygmy kingfisher, turacos, weaver birds, paradise flycatcher, African fish eagle, barbets, brown-throated wattle-eye, Palm nut vultures, robin-chats among many others.
Accommodation in Kalangala
More reasons to visit Kalangala is that, the Island is still developing but has a number of accommodation available for tourists. This means you can have comfortable lodging as you Visit Kalangala.
Victoria Forest Resort
Brovad Sands Lodge
Mirembe Resort Beach Hotel
Ssese Habitat Resort
Pearl Resort Kalangala
Lake View Hotel Kalangala
Mwena Camping Resort Kalangala
Panorama Cottages
Islands Peak Hotel
Lenny and Micky's
Philo leisure Gardens
Getting to kalangala
The only means to get to kalangala is by water transport from the main land or by air.
From Enteebe, you can opt to take a scheduled ferry at Nakiwogo landing site for about 3½ hours to Kalangala. Alternatively, one can hire a private boat that is requires more money, but is faster and comfortable Visit Kalangala.
The other route via water is by driving via the Kampala-Masaka highway and branch off to Bukakata, where you can take a free public ferry to Kalangala which is less than an hour sailing on water.
For those with big budgets, there are private companies offering air transport and this is more fast than the water transport. It's also more rewarding as you get to see a lot of beautiful sceneries on your way to Kalangala. While in air, you can see a number of Islands and amazing physical features on lake victoria.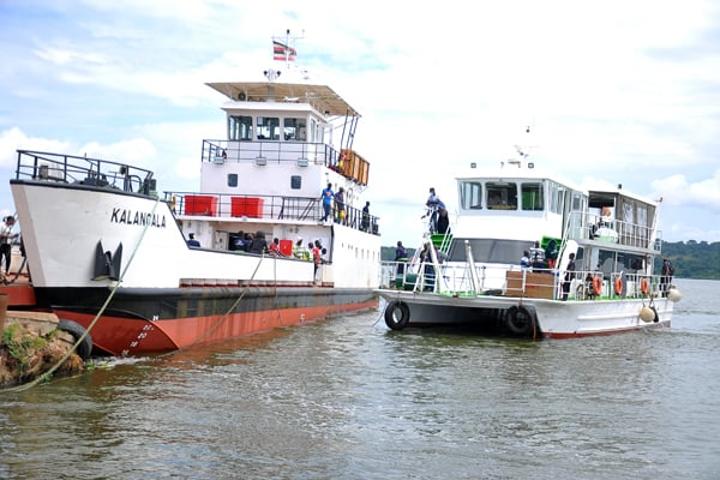 When to travel to Kalangala.
Visitors are welcome to the Islands at any day of the year since there are not hindrances in movements there. However, it's always better to go there during dry seasons in order to enjoy the water moments and tours on the Islands.
When planning a trip to Kalangala, go through a tour operator/ company to have a full package safari. This helps you have a smooth safari and avoid any unforeseen challenges.