"The Gem of Lake Turkana"
Central Island national park also known as the Crocodile Island, is a volcanic island located in the middle of Lake Turkana in Kenya. It is one of the most saline great lakes in Africa, made up of three main lakes which are the Tilapia lake,Crocodile lake and the Flamingo lake. Central island covers an area of about 5 sq kms which is relatively small but provides unforgettable tourist experience in Africa. The active volcanoes pass out Sulphur smell often times and the lakes there are endowed with Nile crocodiles.The island has the largest place for concertation of crocodiles and the island is one of the world's pristine nature places not tempered with its nature.The park has archaeological and paleontological sites together with very beautiful sceneries of the magnificent lake and scant island vegetation.
The highest point of this basaltic island measures 355 meters above the lake surface and sits in the middle of lake Turkana which is the largest permanent desert lake in the world that forms blue & green waters. The national park is safe for visitors and is managed by the Kenya wildlife service and is under UNESCO world heritage sites
ATTRACTIONS OF CENTRAL ISLAND NATIONAL PARK.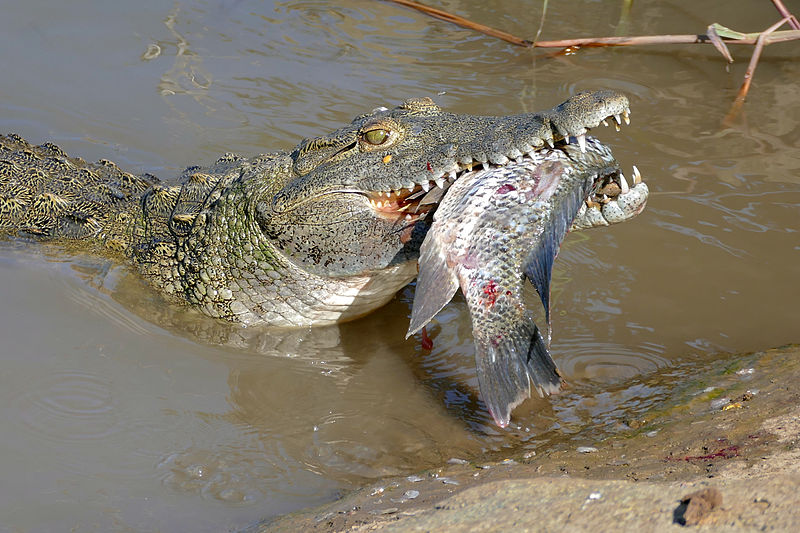 Crocodile Kingdom.
The island is famous for the high concentrations of crocodiles which have been existing for millions of year ago. Central island in Lake Turkana is estimated to have over 12,000 crocodiles, despite their monstrous size and formidable appearance. They generally show that they are not offensive creatures which live in peace with their conducive environment and feeding on the lake's prolific fish.
The world's largest crocodile nursery.
Another unique attraction on the Central island national park is the crocodile nursery where crocodiles breed on the shores of the island's crater lakes between April and May. The baby crocodiles can be heard squeaking in their eggs, which are buried deep beneath the sand to escape the predatory attentions of monitor lizards and raptors. Their cries bring their parents scurrying to dig them out and carry them down to the water's edge, where they spend their first months as they get used to surviving on the island.
Bird-life on the Island.
Central island national park is a home to a profusion of bird life with over 350 recorded species including large flocks of flamingos. There are also 84 water bird species including 34 species of European migrants most spectacularly viewed as they return home between the month of March and May. 23 species of birds breed here and they including Goliath heron, African skimmer, African open-billed stork, Duck, Gulls, Egyptian geese, little and great white egrets, pelicans, sacred Ibis, Spur wing plovers, black winged stilts among many others that feed on the shores. The volcanic island lakes attract lesser flamingos good for viewing by visitors to the island. There are birds of prey in big numbers, especially swallow-tailed kites which the crocodiles enjoy for food on the island.
Venomous reptiles and prehistoric fish.
Lake Turkana is a home to some of the world's most venomous reptiles, including vipers, puff adders and cobras. Lake Turkana has over 60 fish species which include the huge Nile perch and large tilapia. Puffer fish, a group normally found in seawater, indicate Turkana's prehistoric connection to the Red Sea.
Wildlife.
Central island national park offers other of animal species apart from crocodiles and during your visit in the park, you can be able to view hippos, Topis, Grevy Zebra, Oryx's and giraffes. The population of crocodile in the park is huge and you are must move with an armed guide.
ACTIVITIES DONE IN CENTRAL ISLAND NATIONAL PARK.
Game viewing.
Central island national park is very small in size with only 5 sq kms but offers visitors an opportunity to view wildlife such as crocodiles, hippos, Topis, Grevy zebra, grant gazelles', Oryx's and giraffes all in the park during the game viewing tour. When going out for game viewing, you are always required to move with an armed guide as a must because the crocodile population is very high in the park and it is risky if you move without an armed guide.
Bird watching.
Central island national park offers birding tours to tourists who go to visit the park, with over 350 bird species of which over 84 are the water birds. 34 species of these birds are European migrants and they are most viewed as they return back home between March and May,while others are residential or inhabitants of which they include the grey heron, Goliath heron, African skimmers, Egyptian geese, great egrets, less egrets, sacred ibis, osprey and among others.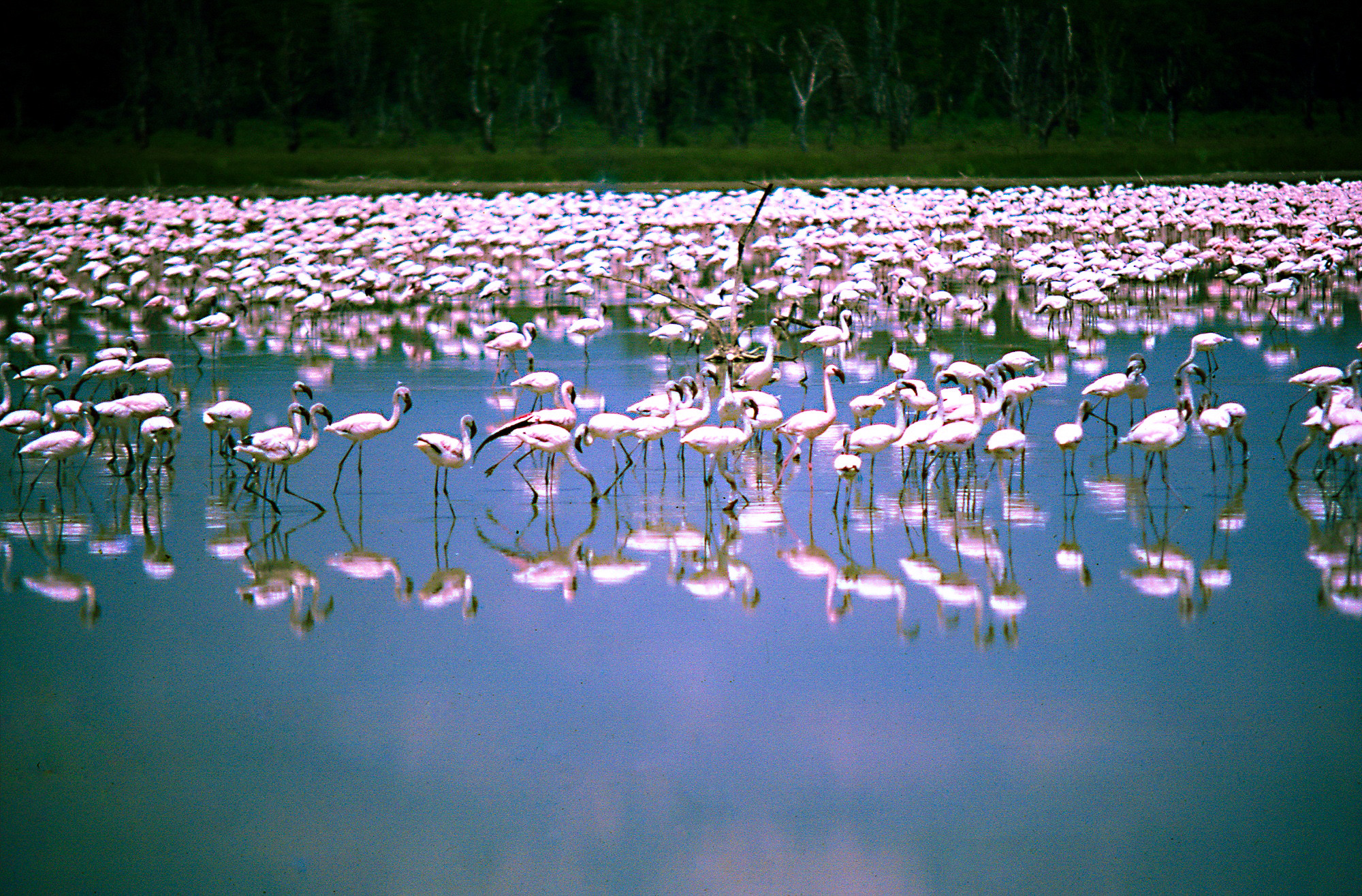 Nature walks.
Central island national park offers nature guided walks that are thrilling while you hike to the island highest elevation and have striking views of the magnificent lakes and scenery. Tourists will engage in hiking to the top of the flamingo crater, and will come across many interesting sites on the way. The park also has spots for butterflies, dragonflies and insects that can be seen during the nature walk.
Boat rides.
Central island national park also conducts boat rides were the tourists can enjoy from one of the lakes. Starting from Kalokol gate which offers a reward of viewing aquatic animals and water birds. Clients can have parked lunch as they enjoy their rides.
Camping.
Camping is one of the most stunning and amazing activities done in Central island national park. When camping in the park, travelers get to experience the park and also have the magnificent views of the lakes as the moon shines on steaming craters, with the stars seen in the night.
Fishing.
Fishing lovers can engage in this recreational activity with the help of an experienced fishing guide along with them on the boat while doing the fishing. The lake has over 60 species of fish and you can't miss out on catching any of these species while taking your time to do the fishing. Fishing also gives one an opportunity of viewing a number of fish species in the lake.
The best time to visit central island national park.
Central island national park is open to visitors throughout the year, but the best time to visit the park is in the months of June and July when the temperatures are cooler. From December to March, it is hot and extremely arid and therefore visitors should carry plenty of drinking water while visiting the park.
Accommodation in central island national park.
Central Island national park has no established lodges within the island, it only has a campsite called Central Island campsite. Luxury accommodation like lodges can only get it on the mainland, another nearby accommodation unit is Eliya Springs resort. All visitors planning on camping will have to carry enough food and their camping gears.
Getting to Central Island national park
By Road
You need to drive from Nairobi through Marasabit and North Horr, or Maralal and South Horr. Alternatively travel by road from Nairobi to Kalokol on the lakes' western shores, through Kitale and Lodwar. From Kalokol, you hire a boat that takes you straight to the island and boat hire services are available to central island. The 554 km road from Nairobi to Lake Turkana needs a 4×4 safari vehicle that can take about13.02 Hours. However, it is  advisable to take this trip in two days.
By Air Transport.
Fly to Loiyangalani Airport and Lodwar Airport that is near Lake Turkana and there after you can connect to the island by boat. These are two all-weather airstrips
Travelers planning for a trip to Kenya or any east African country, consider going through a tour company or a tour operator. Pamoja tours and travel  is one of the best tourism companies in East Africa