Location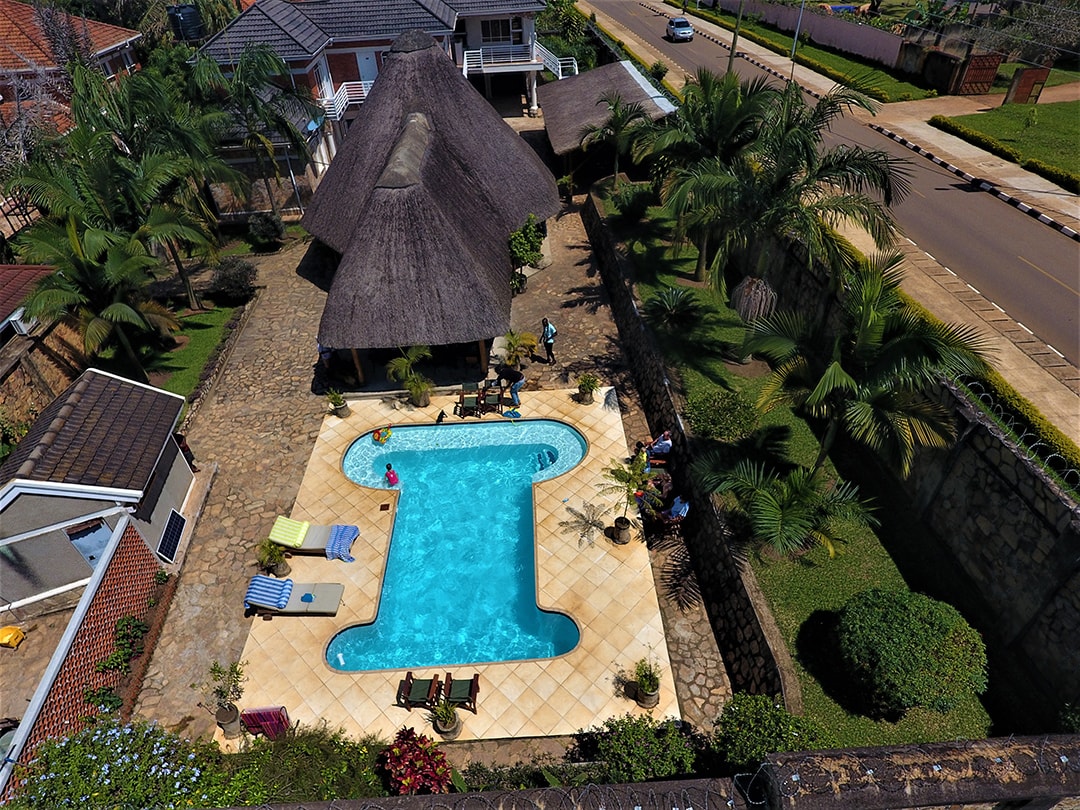 The Entebbe Palm Hotel / Bed and Breakfast is situated in a quiet, secure neighborhood, approximately 1.5 km from the Entebbe International Airport. The Hotel residence has three housing units, a Conference center, a private swimming pool, and an outside bar & Restaurant. The compound has a large and well-maintained garden with many palm trees.
The Entebbe Palm Hotel has 23 rooms each equipped with en suite bathrooms, television, DSTV, full WIFI internet, air-conditioning, and daily housekeeping.
Hotel Rooms Amenities include:
One 6×6 footbed
Mosquito Netting (on request)
Air-conditioning
DSTV
Free WiFi
En-suite bathroom
Daily Housekeeping
Breakfast
Secure parking for your vehicle
Bar and Restaurant
The Entebbe Palm Hotel Restaurant & Bar is open to both guests and the public for Lunch and Dinner.
Our in-house restaurant serves lunch andalso  supper to guests and the public and is under a thatched gazebo outdoors near the Pool area surrounding a palm tree garden.
The Restaurant uses locally sourced fruit and vegetables!
For all hotel guests, breakfast is served between 6:00 am & 10:00 am
Lunch is from 11:30 am – 4:00 pm
Supper is also from 18:00pm – 22:00pm
Thai food is also now available 
They are now serving a delicious array of Thai food at the hotel.
Bookings are essential for the Thai food menu.
You have to book one day prior to the reservation
Some of our itineraries where you can sleep at this hotel: