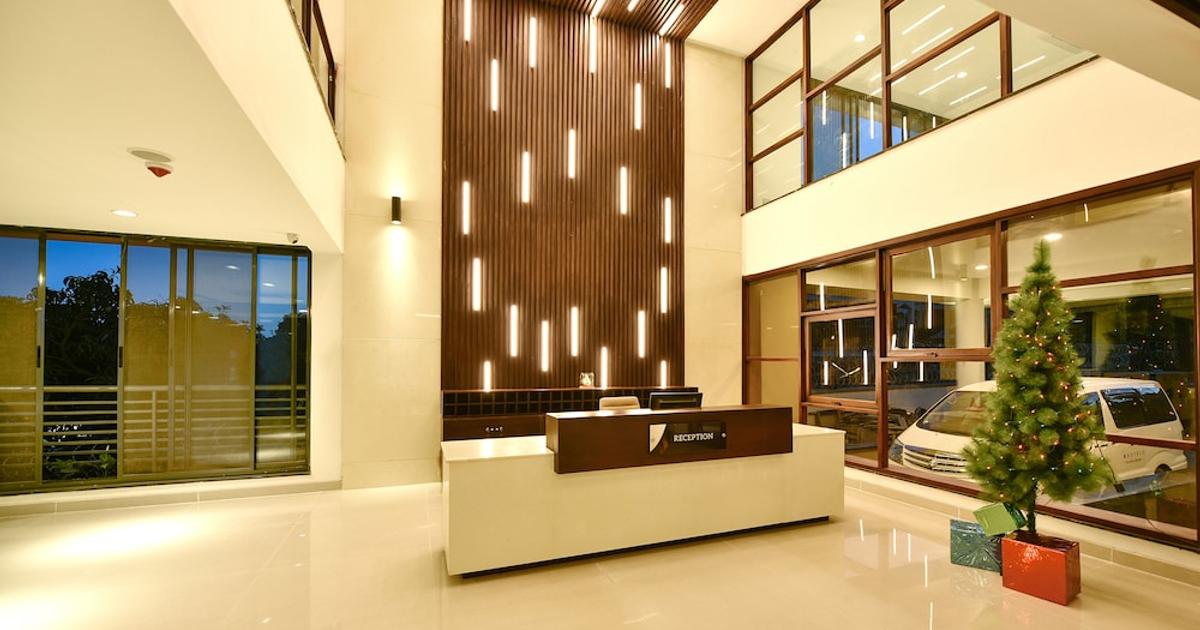 K Hotels lies 3.4 km away from Ssesse Island Ferry port and features baggage storage and a restaurant. The hotel offers an outdoor swimming pool as well as 24-hour security service and ironing.
Located off Victoria Mall, the accommodation is set near Entebbe Botanic Gardens. This 4-star hotel is also a 9-minute walk from the Uganda Wildlife Conservation Education Centre in Entebbe. Guests can find Sesse Islands, which is a 10-minute ride away.
Furnished with a writing table, the 48 rooms include conveniences like a flat-screen TV with satellite channels along with a mini fridge bar and coffee/tea-making equipment. Guests can also make use of a separate toilet and a shower as well as comforts like a hairdryer and towels.
A continental breakfast is served daily in the restaurant. A lounge bar is available on site and it serves delicious meals
Environment
The ambiance of K HOTELS is casual and friendly. Personalized service is at the heart of our values. Guests can mingle in the Lounge and VIP areas for residents or relax in the terrace swimming pool with unobstructed views of Lake Victoria. K HOTELS combines gracious hospitality with contemporary style.
K HOTELS is a newly opened intimate boutique hotel in Entebbe town, within close proximity of the Central Business District, with convenient access to all parts of the city, and essential social amenities, like shopping centers, prime residential, international diplomatic neighborhoods, and international schools in the heart of the Entebbe city.
Events and meetings
Looking for the perfect space for your meeting, special event, or wedding? The new fully furnished K HOTELS has all you could possibly need in modern HOTELS, situated in a wonderful location. With easy access to Kampala, connecting you to all main arteries leading out to Uganda's natural special, and diverse beauty that the country is famed for, and inspired Winston Churchill to describe Uganda as "The Pearl of Africa".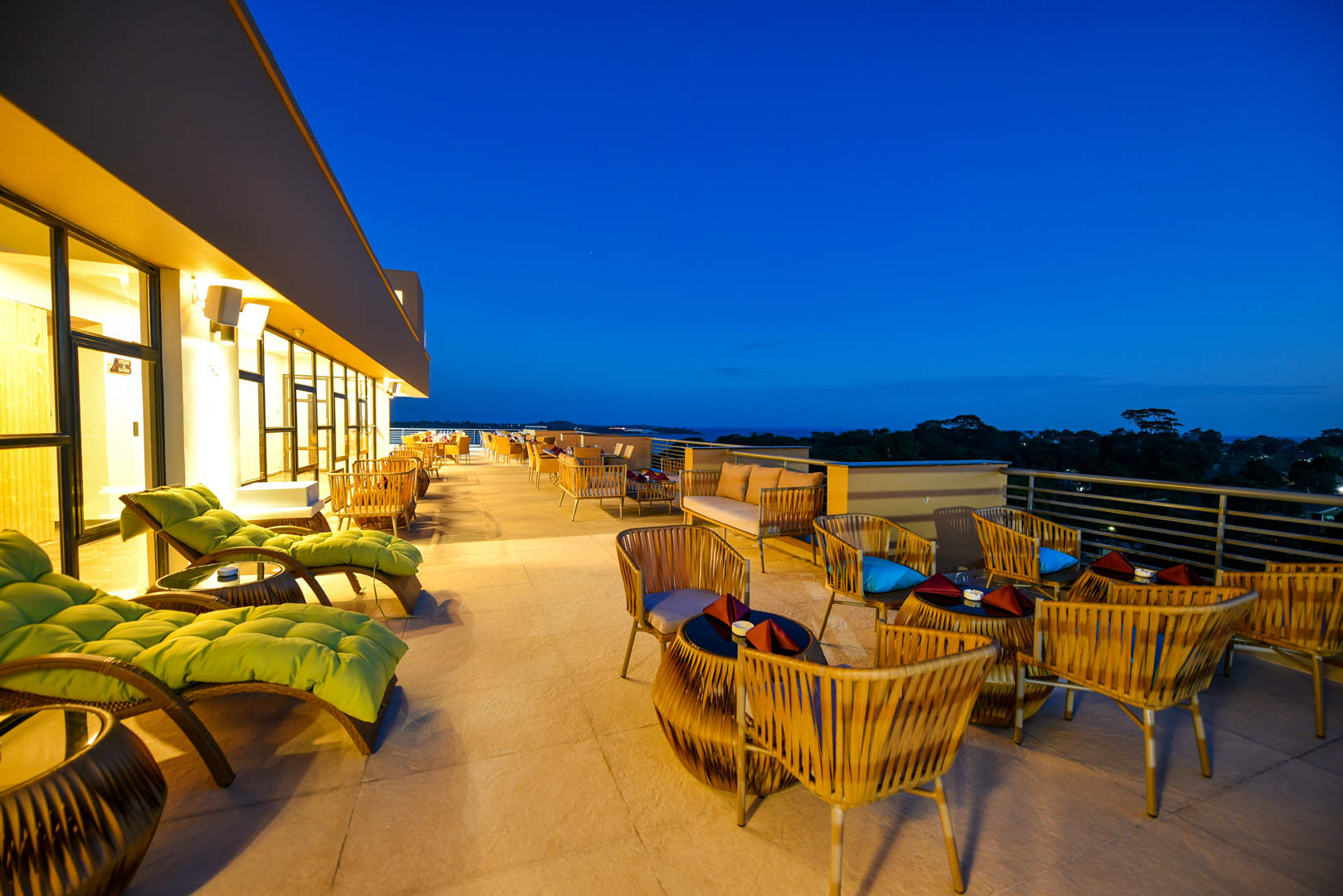 K HOTELS has East Africa's most prestigious and also well-furnish modern hotel with 48 luxury rooms and exceptional amenities. Enhance your stay with personalized services for a memorable, comfortable, long & short-term stay in UGANDA.
Rooms
Classic Room (Studio)
Relax in your cozy, beautifully appointed Bedroom Studio with a fully upholstered bed dressed in the finest cotton linens. Enjoy the peaceful and calm environment and also relax while watching premium entertainment options on the TV.
Classic Suite (2 Room)
The Classic Suite 2 Room is a peerless oasis of luxury. Experience complete luxury and relax in the fully air-conditioned spacious room, spoil yourself with the modern and fresh interiors. Choose our magnificent for ultimate opulence.
Junior Lake Suite (Studio)
Offering breathtaking views of Lake Victoria, the Junior Lake Suite at K Hotels, feature a modern interior, and guests can also enjoy complimentary high-speed Internet access. These elegant hotel rooms also provide Multi cuisine restaurant and a Rooftop lounge for all-day dining.
Classic Lake Suite (2 Room)
The Classic Lake Suite (2 Rooms) at K Hotels is amongst the most luxurious and spacious rooms. It offers refined luxury with a complement of warm and efficient services. Indulge yourself in this beautiful, spacious suite with comfortably furnished balconies. This suite includes many premium features to enhance comfort and convenience