Loldia House
"Our favourite property at Lake Naivasha"
Loldia House is the ideal place to take in pleasures of the beautiful Great Rift Valley. Within two hours of Nairobi, many have incorporated a night or two staying at the lakes as the start of their safari itinerary. However, with its accessibility, comes popularity. Today, the lakes seem to be quite crowded as a lot of people use it as a day trip from Nairobi.
Location
Loldia House is within a two hour drive of Nairobi and sits on the shores of the north western part of Lake Naivasha in the Great Rift Valley. The house has stunning views of the lake and Mount Longonot as a backdrop.
Layout
The House is extensive… with 8,000 acres of grounds, guests will feel as free as a bird! The main area of the house comprises of a cosy lounge, a dining room and a shop selling adorable local crafts. Dining at Loldia House promises a private and personal experience, with staff happy to help at any time of the day. At night, hippos often come to graze on the lawns that the House sits on… but don't worry, Masai are on guard all night long!
Rooms
Loldia House has four rooms in the main house, which, although are comfortably separated from one another, give a cosy and homely atmosphere for guests.
There are also two separate cottages on the lawns of the property, one with three rooms and the other with two, providing a total of nine twin or double rooms. The rooms are give off a traditional African vibe, with simple furnishings, bright colours and a homely feel.
Activities
Loldia House offers a range of game viewing experiences, aiming to please every guest individually. They offer game drives (day and night), guided walks, boat excursions on Lake Naivasha, horse riding on the ranch around Loldia House and fishing. They also offer day trips to Lake Nakuru National Park, and Hell's Gate National Park, which offers incredible landscapes of cliffs, gorges and rock towers, perfect for adventure lovers looking to go rock climbing, mountain biking, or use the natural spa!
Hotel Hylise
Hotel Hylise:  Located in the suburbs of Naivasha Town, A Town in Kenyas Great rift-valley and priding itself as Kenya's most rising town as far as Tourism is concerned both Internationally and Locally .
This comfortable, modern hotel is set in the urban center of Naivasha, 5 minutes' Drive from the Naivasha Town . It offers world class serene  rooms with free Wi-Fi.
The hotel has beautiful, natural sceneries that marks most of our suroundings thus making our customers experience a tranquil stay. Lake Naivasha, Mt Longonot are just a few
Rooms
Deluxe Room, Executive Room, Standard Room
Accommodations at Hotel Room features contemporary design and hot water bath. All rooms include a 32-inch Smart TV with DSTV connected, a work desk and a private bathroom
Breakfast is served daily and the hotel's restaurant offers a varied, modern menu from Monday to Saturday. A Bar and restaurant services also available
Mwazo Lodge
Mwanzo Lodge is mid-range accommodation in Lake Naivasha National Park, located in a quiet residential area on a hill overlooking the spectacular views around Lake Naivasha. The surrounding area is home to many wildlife species and an extraordinary variety of birdlife.
The National Parks and Reserves, such as Hell's Gate and Mt. Longonot National Park, Crater Lake Reserve or Crescent Island, around the lake offer an amazing variety of landscapes, which inspired even the animators of Disney's "The Lion King" or "Out of Africa".
Mwanzo Lodge offer different options of accommodation: 18 comfortable rooms, of which 3 are furnished, one bedroom apartments, ideal for long stay too.
Also offer accommodation in 15 spacious tents at our clean campsite (public shower and washrooms).
10 rooms have a cozy and lovely standard (all en-suite), 7 even include a bathtub.
All rooms have a television set and a tea/coffee station; the beds are equipped with a mosquito net and provide free Wi-Fi connection.  Most rooms offer a private balcony with beautiful views.
You can explore the beautiful surroundings of Mwanzo Lodge alone or with friends on our bicycles for hire
Mwanzo Lodge's fame in cuisine expertise is one of a kind.
Whether it is African, Intercontinental or local specialties, our experienced chefs bring a wealth of cumulative experience that translates into exquisite cuisine on your plate.
Savour the impeccable selection of the many dining options at our restaurant and prepare your senses for a culinary experience like no other.
Mwanzo Lodge is ideal for business travelers, tourists, families and friends looking for an adventure and a place to relax.
Naivasha kongoni lodge
After 10 years of collective efforts, Lake Naivasha Kongoni Lodge opened its doors to the world and its among the mid-range accommodation in Lake Naivasha National Park. By combining the beautiful natural landscape with exceptional accommodation and impeccable service, the hotel has since become a destination of choice.
Naivasha Kongoni Lodge is comprised of 29 beautiful cottages, set on the fringe of a green acacia forest, overlooking Lake Oloiden, Naivasha.  From all angles, the hotel boasts stunning views of the beautiful hills, nature and the miracle Lake Oloiden.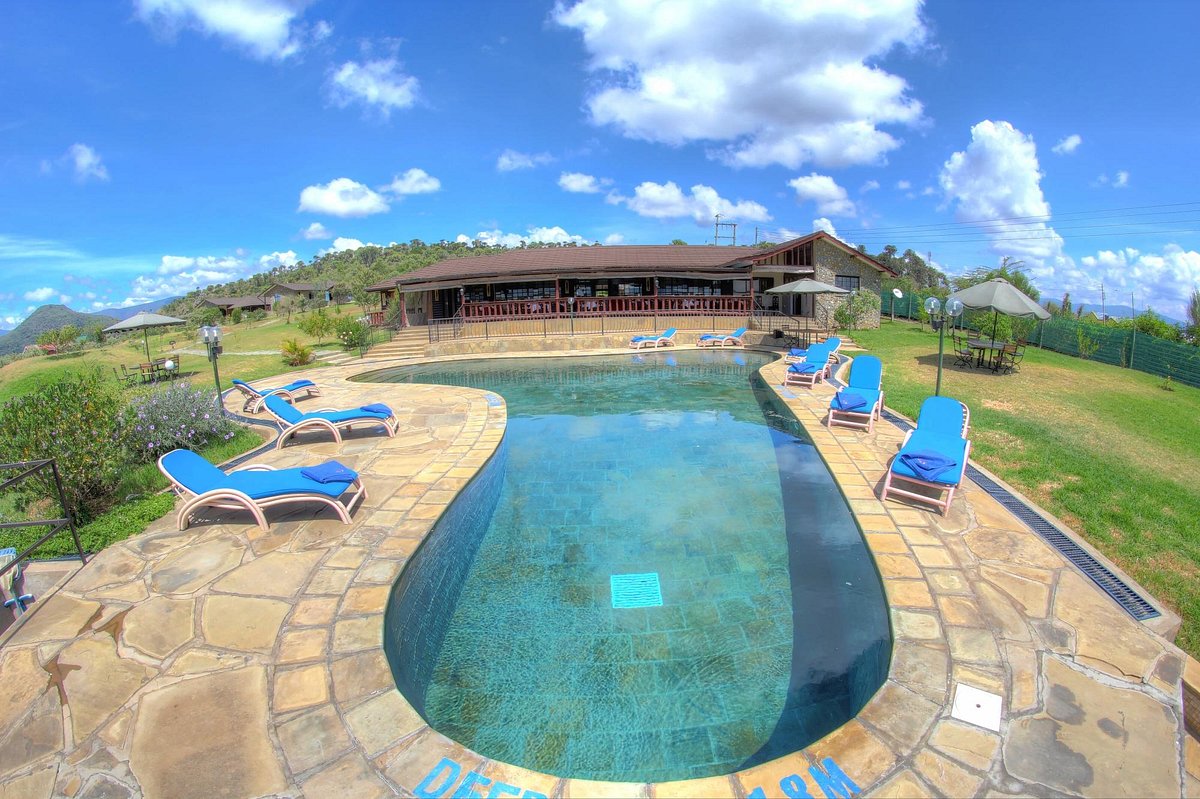 With hills and forests discernible all around, and scents of pine and log fires, nature is very raw here and the feeling that you are close to it is very strong.
Naivasha Kongoni Lodge is comprised of 10,000 square meters in total land area of 10 acres. The design and construction deliberately reflects nature through materials, patterns and management styles that are sympathetic to the surrounding features
The People
People are our most valuable asset and play a crucial role in supplying an exceptional guest experience. Passionately aim for our guests to feel at home during every moment of their stay, and pay close attention to every detail to ensure we deliver exemplary service. Flawlessly assist guests in exploring, creating, enjoying, relaxing, restoring and engaging in lifetime experiences.
Lake Naivasha Country Club
Located on the shores of one of the gems in the necklace of the rift valley lakes
From the top of the escarpment of the Great Rift Valley, you can see Lake Naivasha sparkling in the sun thousands of feet below. Just an hour's drive from Nairobi, Naivasha is one of the gems in a necklace of Rift Valley lakes. Perfect for both the active and leisure traveller. Lake Naivasha Country Club offers an abundance of activities to please all tastes.
The Nairobi Kenya resort dates back to the 1930s when it was first opened. It was opened as a staging post for Imperial Airways flying boat service from Durban to Dublin. Since then it has transformed into a sprawling 55-acre property with a variety of accommodations and guest facilities. We look forward to welcoming you and making your stay a memorable experience.
Features
Restaurants and Bars
The Hotel offers a combination of Food and Beverage outlets. Flavours the main restaurant of the hotel serves International Buffet-style meals. Relax and unwind at the Tavern Bar with local beers or international Spirits and Wines. These tingle your taste buds complemented by flavorful small biting's. The Terrace is an all-day dining option with A-la-Carte Menu and varied choices. To Spoil yourself bite into our specialty pastry shop The Rolling Pin
With its own produce of fruit and vegetables, the restaurant offers both à la carte and buffet options. A rich breakfast buffet is available every morning, while barbecue facilities and a bar are also available.
Activities
Activities organized at the Club Naivasha Lake include visits to the Crescent Island Private Sanctuary. It is located 25 minutes' away by boat. Three bird watch walks a day are also available.
Jomo Kenyatta International Airport is 71.5 miles away. The property can arrange a shuttle service upon request at an extra charge.
Standard room, Premium Room, Deluxe room, Executive room and Presidential cottage 
Standard Room with a choice of a King or twin beds