Mid-range accommodation near Gishwati Mukura national Park
Cormoran Lodge
To begin with, Cormoran lodge is a Mid-range accommodation near Gishwati Mukura national Park displaying breath-taking views of Lake Kivu and offering a more personal and intimate experience on the shore of the lake is Cormoran Lodge. Secondly, built entirely from wood, Cormoran Lodge has a real authentic and natural feel to it, with simply furnished rooms, open and spacious verandas and wooden VIP cabins.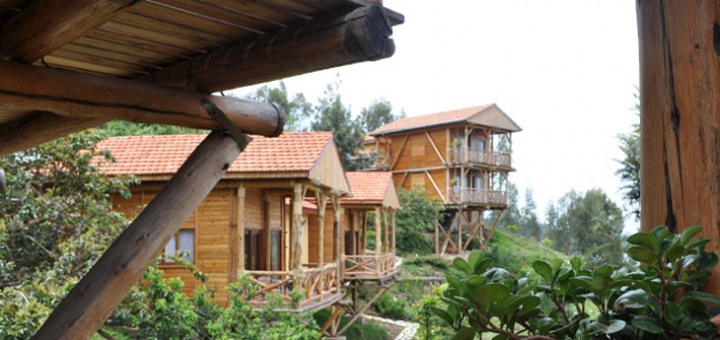 Location
Cormoran Lodge is located in the small town of Kibuye which is on the central part of Lake Kivu's eastern shore. Its location makes it the perfect break between Rwanda's magnificent Volcanoes National Park and Nyungwe National Park.
Layout
The lodge is small and offers seven cozy rooms that are essentially wooden cabins. In addition, made entirely from wood, the en-suite rooms have a very rustic interior, perfect for those who love the outdoors! Also, the lodge has a private man-made beach next to the lake, where guests are able to swim and relax. There are also activities for instance kayaking, boating and water-skiing.
Rooms
The seven rooms are wooden and home a cozy and authentic feel to them. They have double rooms, twin rooms and a VIP cabin, but in all room types, the accommodation offers a high standard of comfort and breath-taking views across Lake Kivu.
Cormoran Lodge Facilities:
7 wooden cabins
Private man-made beach
Simply furnished
Comfortable living area
Rushel Kivu Resort
Rushel Kivu Resort is a full service beach resort located on the shores of Lake Kivu, nestled between palm trees and a sprawling coffee plantation
Rooms & Tents
Spacious and comfortable rooms offer stunning views of the lake and the greenery surrounding the beach. If you're passing through during your adventures along Lake Kivu on foot, bike or kayak, we have cozy tents with mattress and towel provided.
Executive Suite
Our new executive suite features a mini kitchen, a living room and 2 balconies with incredible perched view of the lake and gardens.
Standard Suites
2 Standard Suites located in a standalone guest house have a convertible living room and a private patio, ideal for families with children.
Standard Rooms
4 Standard rooms offer stunning views over the gardens and bay area. Ideal for couples and groups
VIP Rooms
8 VIP rooms offer incredible spacious comfort and amazing views of the lake. Ideal for couples and groups
VIP Tent
The VIP tent sits secluded near the lake with unobstructed views of the islands and a convertible living room space
Standard Tents
Two safari style deluxe tents sit near the lake with great views of the islands and the bay.
Budget Tents
We have many budget tents for the adventurous kind, hikers and bikers that sit on the main garden with close access to the beach. Shared showers are located conveniently close by.
The Palm Beach Resort
To begin with, the Palm Beach Resort Gisenyi, located within 2.2 miles to Presbyterian Church Rwanda, offers guests free self-parking, a picnic area and a patio. Also, guests who stay in the 3-star hotel can park their car onsite.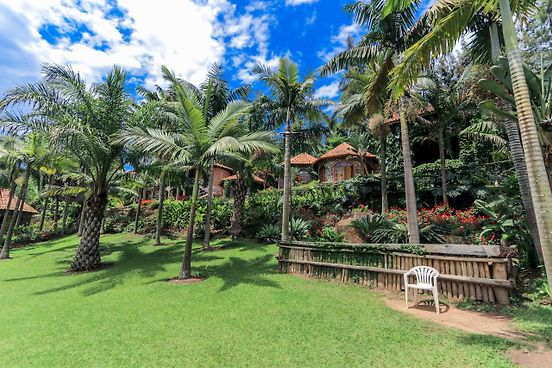 Location
The Gisenyi resort is within 2.6 miles from Rwanda Tourism University College. 3.1 miles to also takes you to Kigali Independent University
Rooms
Firstly, the rooms feature facilities like ironing set as well as a flat-screen TV with satellite channels for guests' entertainment. Secondly, they are furnished with a couch, a work desk and a fireplace. Additionally, they offer amenities like a shower cap and towels, the bathrooms also include a separate toilet and a tub. Some rooms also face the lake.
Eat & Drink
A buffet breakfast can be enjoyed at The Palm Beach Resort. Also, the hotel has a lounge bar with a wide range of refreshing drinks.
Internet
Wireless internet is available in public areas for free
Gorillas Lake Kivu Hotel
To begin with, this is a Mid-range accommodation near Gishwati Mukura national Park located within 2.5 km of Lake Kivu. Additionally, the hotel offers an outdoor swimming pool and free Wi-Fi throughout the property.
All rooms at Gorillas Lake Kivu Hotel feature a satellite TV and a seating area. Also, the private bathrooms have a bath or shower, and a bathrobe, hairdryer and slippers are available for your convenience. In addition, some rooms offer a dining area, kitchenette and air conditioning.
There is a restaurant and a bar at Gorillas Lake Kivu Hotel. Alternatively, guests can relax in the shared lounge/TV area.
Gorillas Lake Kivu Hotel features a 24-hour front desk and a concierge service
Rooms
Deluxe Double Room
Double room features a balcony, satellite TV and seating area
Twin Room with Lake View
This twin/double room features a balcony, air conditioning and a seating area with a satellite TV
Executive Suite
The suite features a balcony, minibar and ironing facilities. There is a dining area and a kitchenette with tea-and-coffee-making facilities.
Standard Double Room with Lake View
Double room features a dressing room, satellite TV and pool views. There are inter-connecting rooms available.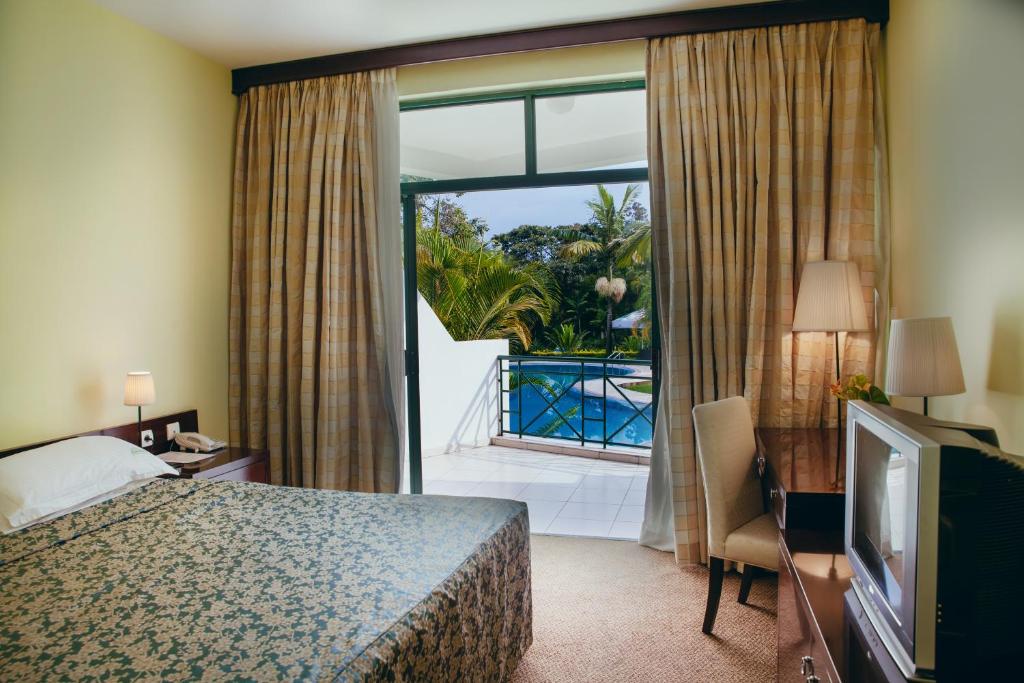 Belvedere Hotel
Firstly, Belvedere Hotel Gisenyi, located within 2.5 miles of Lake Kivu, offers guests free parking, a garden and a restaurant. Secondly, the 2-star hotel offers a laundry room, dry cleaning and housekeeping service as well as Wi Fi in public areas.
Location
The Gisenyi hotel is 1.9 miles of Rubona Peninsula. The city center is close by, about 15 minutes' walk away. Also, the property is situated 2.3 miles away from Rond Point Chukudu.
Rooms
The hotel's rooms are equipped with common facilities, such as climate control, TV and a sitting area. The rooms have a tile floor.
Eat & Drink
Dinner is offered at the à la carte Belvedere restaurant each evening.
There is a business center available for corporate travelers.
Internet
Wireless internet is available in public areas for free.
Guest Parking
Private parking is possible on site for free
Room types
Standard single room, Standard Twin Room, Deluxe Double Room
This single room has a seating area, private entrance and tile/marble floor.