1.Wayside Hotel
Wayside hotel is one of the very few budget accommodation in Arusha National Park situated along one of Arusha's main roads and just a short distance away from the airport and Moshi Arusha highway. Wayside Hotel offers Comfortable and affordable accommodation to corporate and leisure guests visiting this part of Tanzania. Located  near Arusha city center in a quite, peacefully environment.
This hotel has 18 comfortably furnished rooms, of which all have double beds and en-suite bathrooms. Each room also has a TV with satellite access, a sitting area and Wi-Fi Internet access.
Guests can start the day off with a delicious breakfast before exploring what this vibrant city has to offer. Return to the comfort of the hotel to sample some scrumptious local and also international cuisine at the restaurant before retiring for the night.
Wayside Hotel offers its guests outstanding business and leisure facilities designed to provide the ultimate in comfort and convenience. Included in the hotel's extensive list of facilities:
Wi-Fi internet
In-room Tea/Coffee facilities
Hair dryer and shaving facilities
In-Hotel safe
Mini fridge
Christina House
Christina House is situated 7 km from the city centre of Arusha, in a unique and peaceful environment. The lodge setting has to match local surroundings with international quality standards.
Each of the eight double rooms are self-containing with twin beds, and provide beautiful views of Mount Meru. All the rooms open onto a shared garden with tropical trees and flowers. A charcoal barbecue is also at your disposal for home-made meals.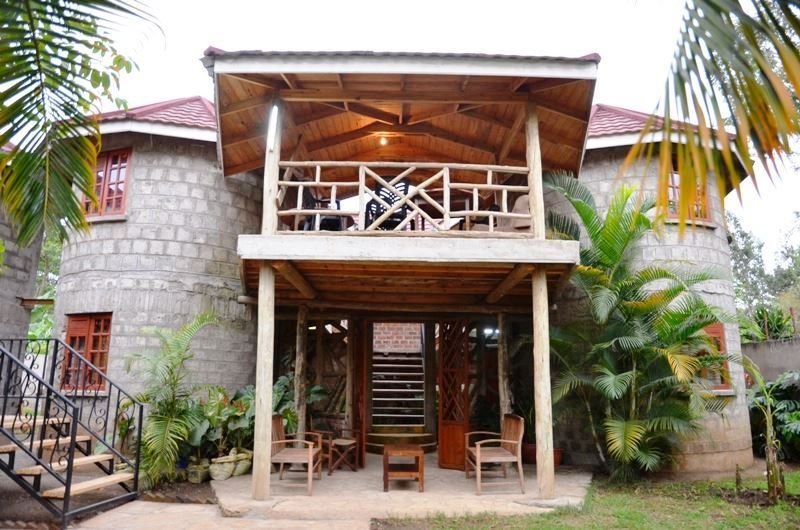 Staying with us will give you an authentic experience and a true taste of Tanzania, while providing an opportunity to participate in local community activities. Your host, Christina Kaaya, and her staff will also look after you from the moment you arrive.
The terrace also allows guests to enjoy the view of the surrounding area, including Mount Meru and also Mount Kilimanjaro. Here, they also serve meals on request.