1.Sable Mountain Lodge
Sable Mountain lodge is  a budget accommodation in Nyerere National Park found, humbly, on the Northwestern border of Selous Game Reserve. This camp obtains its name from the footprints of the unusual and gorgeous Roosevelt Sable Antelopes which were found here during the construction of the lodge in 1999. Constructed nearly completely by the Sable Mountain staff, you may meet the majority of the initial Sable team at the present day.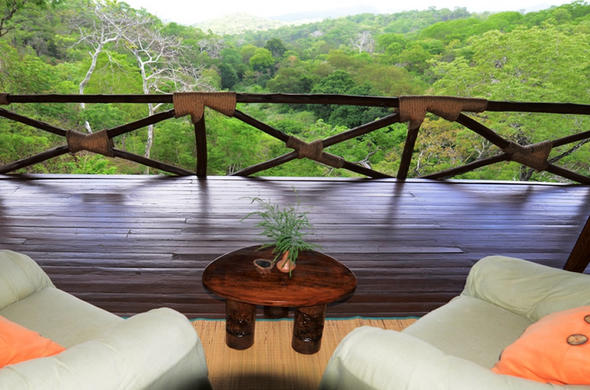 Constructed on 2 small hills offering spectacular views from all of the rooms. The Sable offers 6 stone cottages as well as 5 tented rooms that include 2 honeymoon suites. You can loosen up for a drink at the warm and welcoming "Landrover's Return" pub prior to having dinner. You can also decide to cool off following a thrilling game drive in the cool swimming pool. Have a stroll down to the water hole and loosen up in the afternoon at one of our hideout to see the various animals that come here to drink water. The lodge also has a 2 storey villa on a hilltop, which is ideal for families as well as small groups offering breathtaking vistas of the Selous.
Accommodation
Each of the bandas /rooms has breathtaking views of the faraway mountains, encompassing forest or the huge reserve. They also nicely space each other to provide the utmost privacy.  The 5 tented rooms are open to the fronted.  The bandas nicely blend in with the nearby natural environment.
Each of the bandas has en suite bathrooms having showers with flowing water that they heat with solar
There is a Bar, restaurant plus a Swimming pool. Take a dip in the very clean swimming pool to cool off at the end of your day's adventure. power.
2. Selous Kulinda Camp
It is located on the bank of the Rufiji River, which flows through Nyerere National Park. It offers accommodation in very comfortable, spacious tents made of canvas and thatch, all of which are colourfully furnished and built on raised platforms. They each feature an en suite with flush toilet and a shady veranda. You can relax during the heat of the day as you watch game down by the river bed.
The camp's dining deck looks right over the river. This also gives guests a fantastic view to enjoy over breakfast. Bush babies are seen leaping through trees close to the dining area in the evening. There's also a shady pool area, again with views over the river. It provides a lovely respite from the heat of the day between game activities.