Luxury Accommodation near Mountain Rwenzori National Park
Overview
First off Mountain Rwenzori is the highest mountain in Uganda and is also known for one of the best mountain hiking experiences. At Mountain Rwenzori National park, there are accommodation facilities that offer luxury accommodation to travelers/tourists, for instance;
Geolodge Equator Snow Lodge
To begin with, Geolodge is a Luxury Accommodation near Mountain Rwenzori National Park located in Western Uganda. Also, it is one of the best luxurious lodges around the foothills of the Rwenzori Mountains. Additionally, it offers a wide range of exiting activities such as guided mountain walks, cultural forest walks, bird watching or even a visit to the river banks to see the natural hot springs.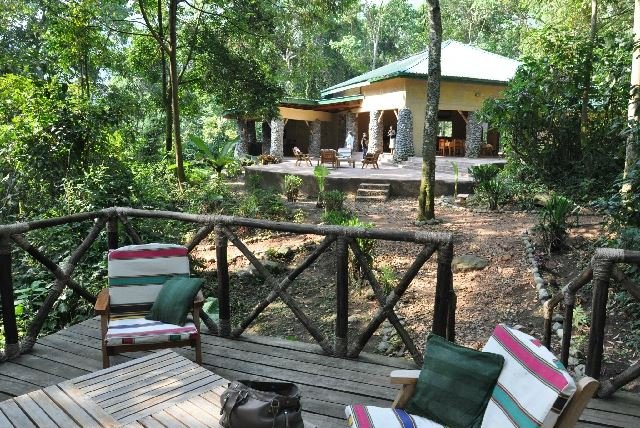 This lodge offers a luxuriant restaurant, bar and lounge as well as the magnificent view of the Rwenzori mountains. Also, the rooms are spacious, cozy and self-contained.
Accommodation; 4 spacious cabins (each cabin accommodating 4 people), verandah, bathrooms, hot and cold water
Facilities; fireplace, solar power, a restaurant, a bar, terrace
Hotel Margherita
This accommodation is located near Kasese town in Western Uganda in the foothills of the Rwenzori Mountains. In addition to being a perfect resting place while on a safari to the mountains, this hotel is also suitable for travelers who are interested in visiting Queen Elizabeth national park as it is just 30 minutes away from there.
Furthermore, the hotel has a restaurant with a well-stocked bar, television, swimming pool, chess, night-time entertainment, playground for children. This beautiful place also has a conference hall which is suitable for workshops and other events as well as a golf course. Some of the activities include bird watching, wildlife viewing and hiking.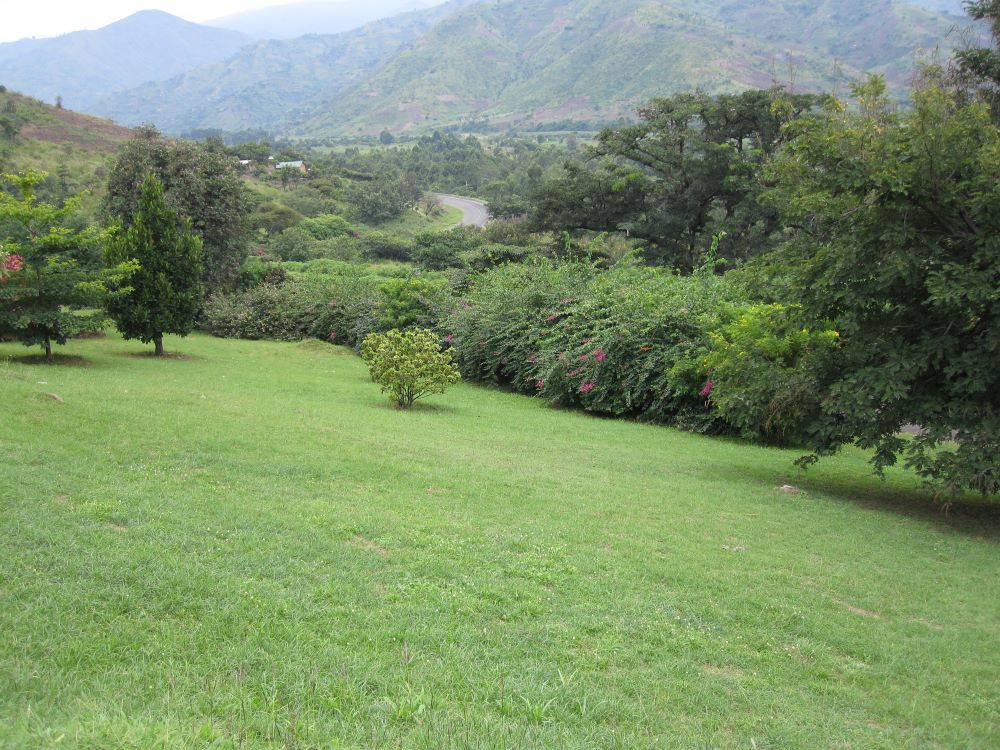 Mariana tourist hotel
This hotel is in the hills of Western Uganda, on the shores of Lake George, neighboring Queen Elizabeth and overlooking the Rwenzori Mountains. It also lies in the center of some of Uganda's best tourist destinations such as Rwenzori Mountains National Park, Bwindi Impenetrable national park and Queen Elizabeth national park.
Facilities; delicious local food, well stocked bar, pick up and drop off service from Entebbe road.
Activities; bird watching, mountain hiking
Saad hotel
This hotel is in Kasese town of Western Uganda near the great Western rift valley. It was opened in 1978 and was the first hotel in Kasese town which was dedicated to offering good service.
Accommodation; 22 rooms, 10 apartments (with master bedrooms)
Facilities; working space,  wardrobe, sitting rooms, intercom telephone, 2 conference rooms, banking facility, restaurant
Activities; hiking the Rwenzori Mountain, cultural traditional practices of the Bakonjo people.