Mid-range accommodation in Nyungwe National Park: When you are on safari in Nyungwe National Park, you can access facilities around the park for affordable and comfortable mid-range accommodation facilities and services. Some of the include the following;
Nyungwe Top View Hill Hotel
This is a mid-range lodge that is located at the top of the hills on the margin of Nyungwe National Park.
The lodge is further presented in 12 units comprising of 4 twin rooms with 8 apartments.
Facilities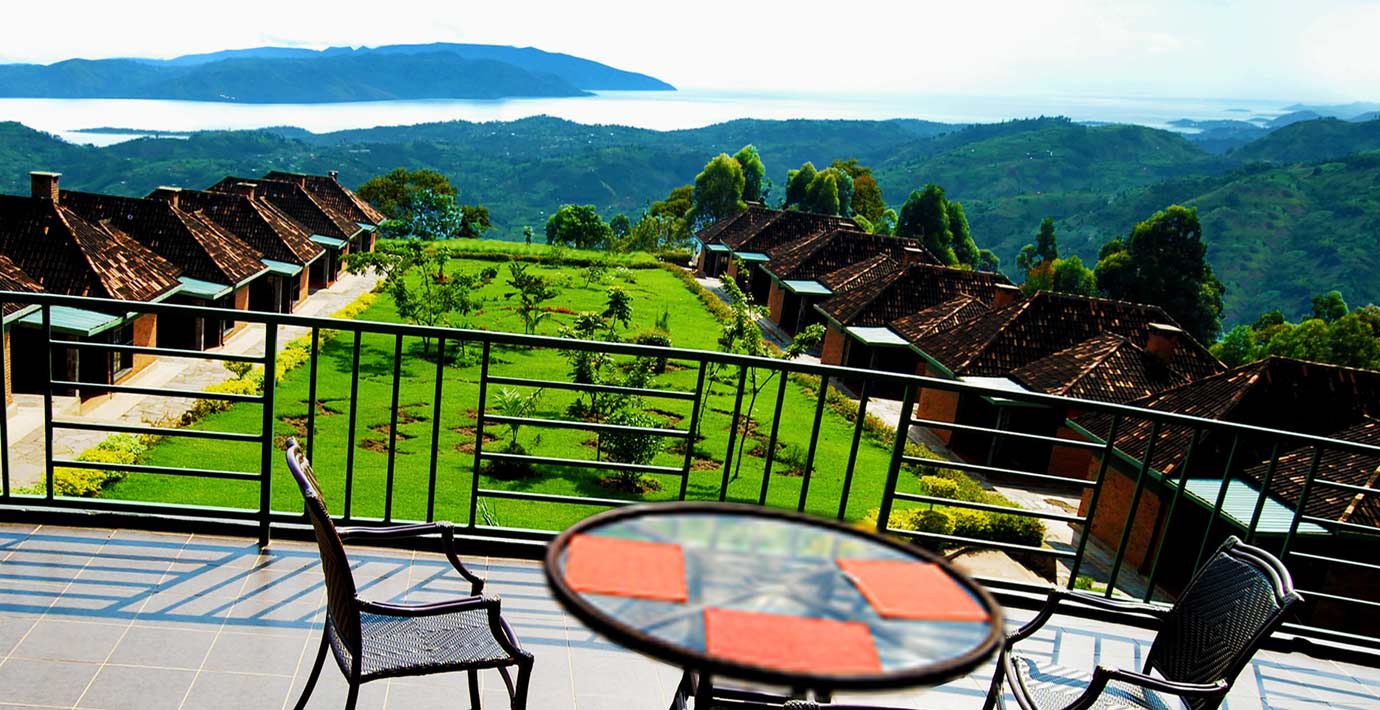 Nyungwe Top View Hill Hotel has a bar, restaurant, a fireplace and self-contained rooms
Golden Monkey Hotel
This is a mid-range hotel in Nyamagabe district. It consists of 28 guest rooms, provides WIFI, free continental breakfast and is open for 24 hours everyday. Additionally, the hotel offers high quality services and facilities making it a suitable destination for travelers.
Nyungwe Nziza Eco-lodge Kitabi
Nyungwe lodge is the closest mid-range accommodation facility to Nyungwe National Park. In addition to that, it sets on the buffer zone of the park and Nyamagabe district side of Kitabi.
In terms of distance, the lodge is a 32km drive to Nyungwe's Unika reception center and only a 40 minute drive to the park.
Mariah Hill Resort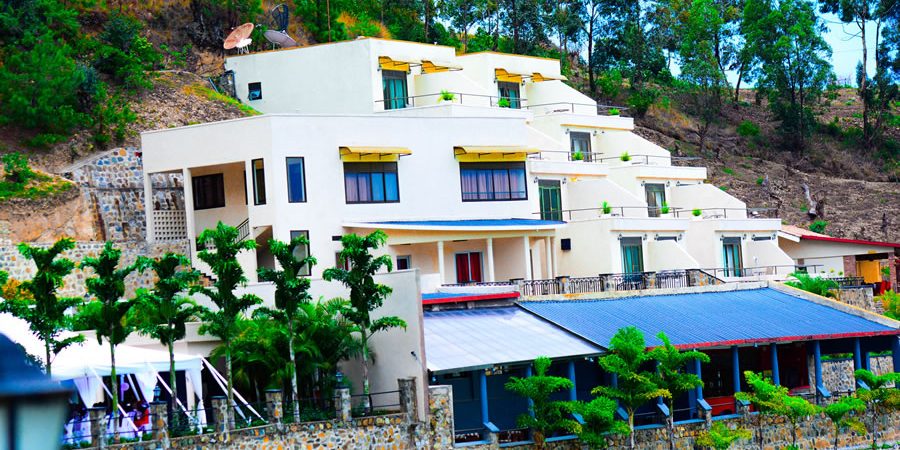 This mid-range resort is located in Karongi district and sits at the shore of Lake Kivu (1 km from Karongi town).
Additionally, Mariah Hill resort is an excellent destination for relaxation and honeymoons. While there, you can engage in the Lake Kivu water sports for even better memories.
Rwiza village
First off, this mid-range accommodation facility sits on the Green mountain and therefore has a spectacular view of Lake Kivu and the surrounding islands. Secondly, the facility exhibits Rwandan sub traditional style which makes it even more attractive.
Rwiza village offers amazing services and facilities to its guests as well as delicious food and ample room for relaxation.
Home Saint Jean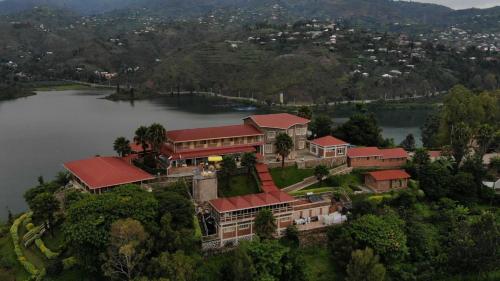 This is a 3 star hotel of Karongi that sits at the top of the mountain (overlooking the beautiful lake).
At this mid-range accommodation facility, guests receive a fantastic cuisine, comfortable rooms as well as warmth and friendship from the staff.
Furthermore, the rooms range from single rooms to dormitory rooms; depending on your interest.
Emeraude Kivu resort
Situated in Rusizi district, in the town of Kamembe, is a mid-range hotel called Emeraude Kivu resort.
It is 34 kilometers (44 minutes' drive) to Gisakura reception center and 1 hour 10 minutes' drive to Unika reception center.
In addition, due to its position at the shores of Lake Kivu, guests can get a clear view of the DRC mountains and the islands.
Emeraude resort is suitable for relaxation, honeymoons and business. More to that, they provide afortable and comfortable services, amenities and services.
Hotel du Lac
This is a hotel in Rusizi that offers amazing mid-range accommodation facilities and services. In addition, the hotel has a terrace on Rusizi river and a large swimming pool. Also the rooms are spacious and comfortable.
In terms of distance, the hotel is a 45 minutes' drive (35km) from Gisakura reception center and 1 hour 10 minutes from Unika reception center.