Overview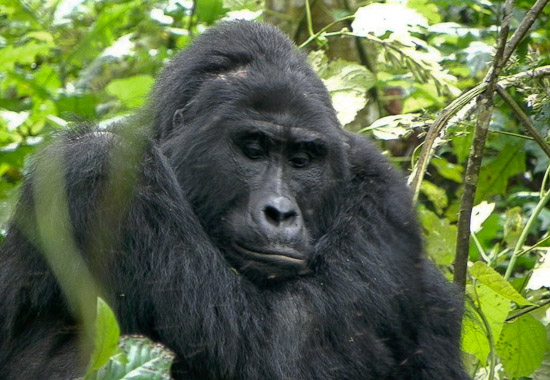 The Bweza gorilla family group is one of the habituated gorilla families found the Rushaga sector of Bwindi Impenetrable National park. This family was originally part of the Nshongi gorilla family. That family used to be the largest mountain gorilla family in Uganda. This group later on disintegrated due to certain misunderstandings among the members. This further led to creation of other groups such as the Bweza gorilla family group.
Structure and leadership of the family
The family consists of 7 members including 1 silverback and 2 infants. During the time when the Bweza family was still part of the Nshongi family, there were many conflicts especially in 2013. Due to that reason, one of the silver-backs called Bweza broke away from the family and became the leader of the new group, the Bweza family. After the separation, the park rangers hoped that the family would eventually be reunited but that did not happen. This prompted them to open the gorilla group for tourism.
The gorilla trekking experience
Even before reaching the park to embark on your gorilla trekking journey, the beauty of the rolling hills in Kigezi town and the Virunga volcanoes will warm your heart. You will also enjoy the stunning view of Lake Bunyonyi (one of the deepest crater lakes in the world).
When you reach the Rushaga sector and seek to trek the Bweza gorilla family group, you will get a briefing at around 7am. Then 2 professional game rangers will lead you to start your exciting adventure. Did you know that the Bweza gorilla family group is one of the most interesting gorilla families to trek? Watching them feed, play and groom themselves is such a thrilling and heartwarming experience.
At Pamoja Tours and Travel, we offer several exciting gorilla trekking safari packages such as;
Conclusion
If you have any questions or if you would like to make a booking for your gorilla trekking safari, kindly contact Pamoja Tours and Travel. You will have a worthwhile amazing experience.