Overview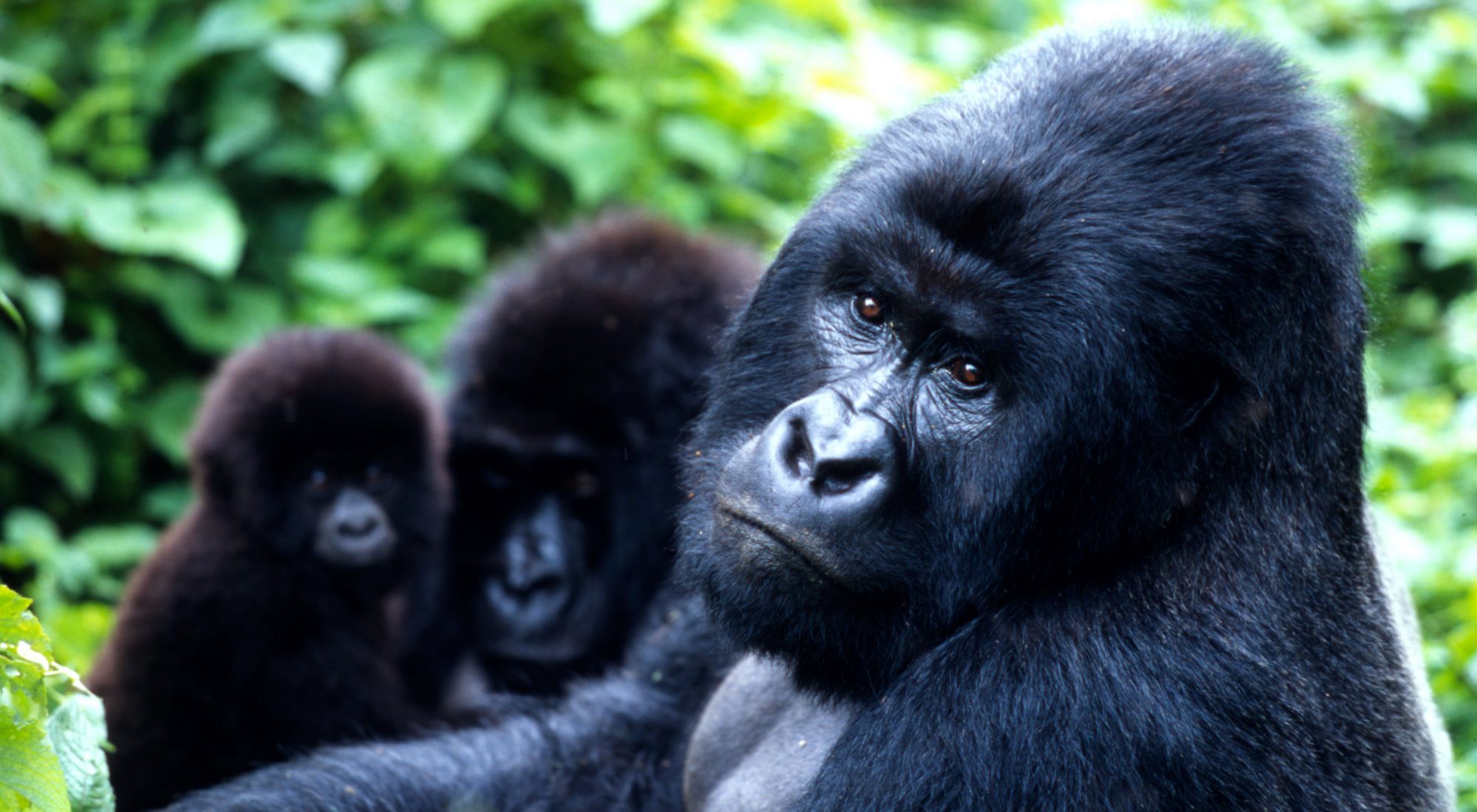 The Mishaya gorilla family is one of the habituated gorilla families found in the Rushaga sector of Bwindi Impenetrable national park https://africasafaritravellers.com/bwindi-impenetrable-forest-national-park/. Bwindi Impenetrable national park is home to half of the world's endangered mountain gorilla population. Mountain gorillas share 98% of their DNA with human beings and are thus referred to as "human cousins". They are also the largest apes in the group of primates.
The structure and leadership of the family
The Mishaya gorilla family group consists of 7 members although this number changes from time to time due to occurrences such as births, deaths and migration. The migration of these primates may either involve breaking away from their original families to join others/create their own new families.
The Mishaya gorilla family is led by Mishaya, the silverback. This family was originally part of the Nshongi gorilla family group but Mishaya broke away from the group along with some of the other members and formed his own called Mishaya gorilla family.
Unique traits
There are some characteristics that are unique to Mishaya, the leader of this group. He is known to be a fighter and he has been seen, on several occasions, fighting with another unhabituated gorilla group which at some point led to some of them getting seriously injured. Apart from the wild gorilla family, Mishaya frequently gets involved in fights with other gorilla families living near his and during those encounters, he manages to get females from them and adds them to his family.
Despite the fact that the leader of the Mishaya gorilla family group is always part of fights, it doesn't change the fact that this family is safe for trekking or habituation. This is because its members have been trained to get used to human presence and interaction.
In addition, during the trekking experience, trekkers are accompanied by well-trained game rangers who are on standby to provide guidance and protection wherever needed.
At Pamoja Tours and Travel, we offer amazing gorilla trekking packages and some of them include;
The best time to visit the Mishaya family
You can visit the Mishaya family at any time of the year, however it is advisable to do so during the dry season (June, July, August, December, January and February). During this season, the grounds are drier and are thus easier to navigate. It is important to note, however, that Bwindi Impenetrable forest is a tropical forest which implies that it can rain at any time even during the dry season.
Access to the Rushaga sector
By road
If you are using road transport, you can travel from Entebbe International Airport to Kampala, then continue to Kabale (branching off at Muko which is 2km from Lake Bunyonyi on Kabale-Kisoro road). From there, you can drive 38km on a dirt road to Rushaga sector. This is the easiest route to use.
Alternatively, you can use the Entebbe-Kisoro-Mutanda-Nkuringo route to access Rushaga sector. The entire journey covers 527km with34km on a dirt road from Kisoro town. It lasts for about 11 hours making it the longest route. You can also join this route at Kisoro from Rwanda via Cyanika border in the South and DRC via the West Bunagana border which is 19km from Kisoro town. If you are travelling from Rwanda, drive from Gatuna border to Kabale (24km on a paved smooth road) and join the Kabale-Kisoro road. Then turn off at Muko to join the 34km dirt road to the Rushaga sector.
Another route that one can use is Ishasha sector in Queen Elizabeth National Park through Kihihi (airstrip) via Kanungu, Rutoma. Then, you can join the Kabale-Kisoro highway at Rubanda, branch off at Muko and further proceed to Rushaga. This journey covers about 160km and lasts 5 hours.
You could also drive into Buhoma sector, go around the Bwindi forest via Ruhija sector for 148km and then enter the Rushaga sector through a dirt road (the journey lasts about 5 hours).
By air
If you are travelling by air, you can book a scheduled flight from Entebbe International Airport to Kisoro Airstrip. Then you can take an hour's drive on a dirt road (about 34km) to the Rushaga sector.
If you are in Rwanda, you can take a flight to Kigali and connect to Rushaga by road through Cyanika border. The journey takes about 3 to 5 hours.
What is the Rushaga sector famous for?
The Rushaga sector is famous for having the best gorilla habituation experience. It also has the highest number of gorilla families. This attracts more tourists to this sector especially those who want to spend more time with the gorillas. Gorilla habituation refers to the process of training wild gorillas to get familiar with human interaction and presence. This process usually lasts for 2-3 years. In addition, only 4 people can take part in gorilla habituation per day. The time estimate is 4 hours.
Accommodation facilities
The Rushaga sector has luxury, mid-range and budget accommodation facilities. These provide quality local and international dishes, comfortable rooms and beds as well as beautiful views of the landscape. Some of these facilities include; Gorilla safari lodge, Chameleon hill lodge, Rushaga gorilla resort, Rushaga gorilla haven lodge etc.
Conclusion
There are a few tips that you should consider while preparing for a gorilla trekking experience such as;
Ensure to make a booking for your gorilla permit in advance (3 to 6 months)
On the trekking day, make sure you arrive at the briefing point by 7am in order to start early. This also increases the chances of finding the group of interest in a shorter time.
Do some physical exercises in preparation for the trekking experience.
Pack your gorilla trekking safari items early enough. Some of them should include; waterproof hiking boots, insect repellent, long sleeved shirts and trousers, energy giving drinks/snacks, first aid kit, camera, extra batteries, jacket, backpack and several others.
Thank you for choosing Pamoja Tours and Travel